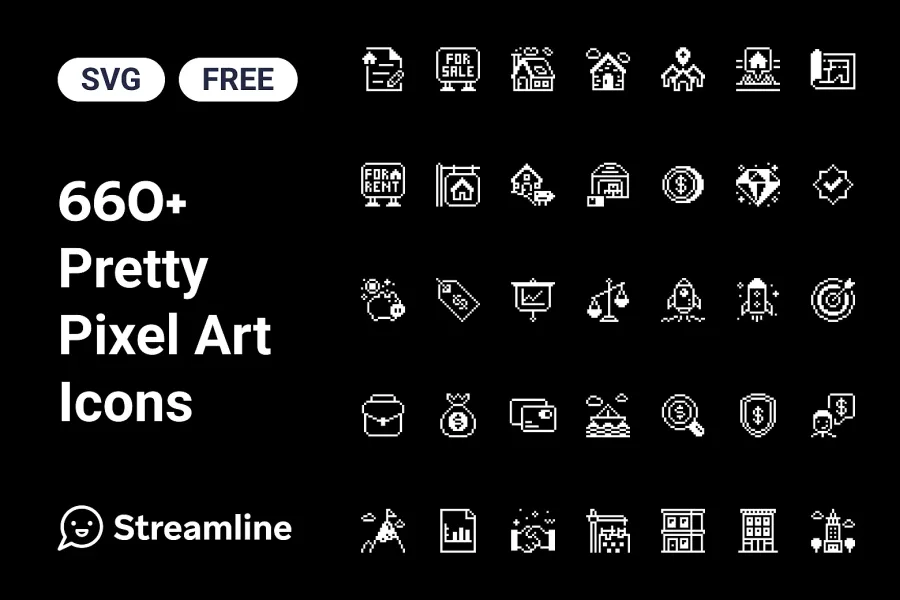 Unlock Your Design Potential with Streamline's 600+ Free Pixel Icons
Discover a world of creativity with Streamline's captivating collection of free pixel icons. Tailored for UI/UX and graphic designers, this set of open-source icons is a testament to meticulous craftsmanship. Boasting 662 distinct icons, including engaging contextual designs, it's an essential resource for pixel art enthusiasts.
Crafted with Care: Streamline's Pixel Art Icons
Immerse yourself in 662 meticulously crafted Streamline Free Pixel Icons, each reflecting thoughtful design. From UI/UX to graphic projects, this open-source treasure trove adds a unique touch to your creativity. Remember, these icons are under a CC 4.0 license, that said, if any edits or modifications are made, attribution and source acknowledgment are required, honoring both the art and the artist.
Download Eaglepack Now and Ignite Your Creativity
Ready to infuse boundless creativity into your designs? Embrace the artistry of Streamline's pixel icons today! Don't miss out—download Eaglepack and incorporate them today to witness your projects come alive with a touch of brilliance. Download Streamline's Pixel Icons and embrace the future of design!