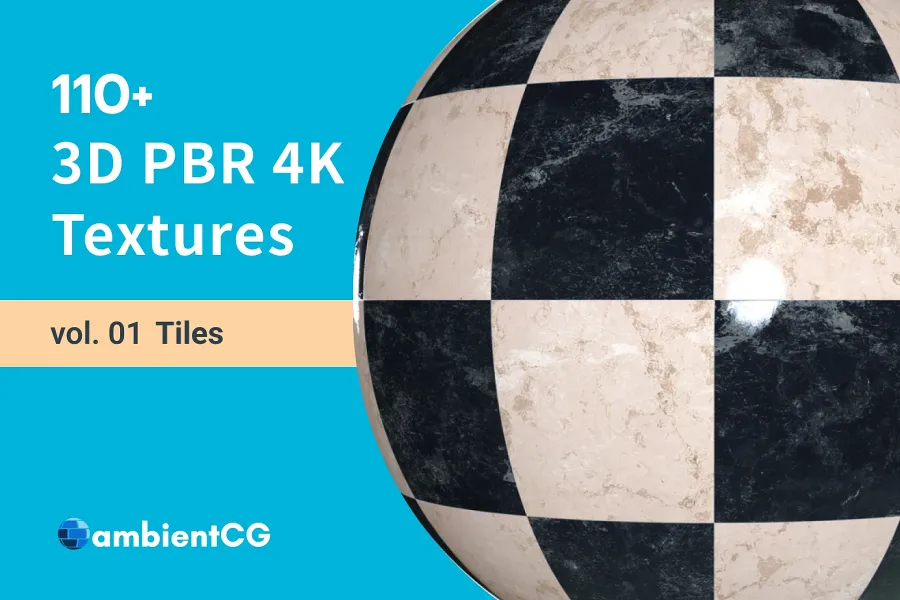 Looking for the Best Tile Textures? Check out Eaglepack
Are you a 3D designer or creator in search of top-quality tile textures? Look no further than AmbientCG - the free PBR resource website that's a must-have bookmark for anyone in the field.
Discover a Wide Range of Tile Textures at AmbientCG
At AmbientCG, you'll find a vast collection of free, CC0 tile textures, including options for both walls and floors. Whether you're looking for bathroom tile texture or something to give your latest 3D project a unique touch, AmbientCG has you covered.
Create Incredibly Realistic Environments with PBR Tile Texture Sets
In addition to traditional tile textures, I have gathered almost everything from AmbientCG which offers free PBR tile texture sets that are perfect for creating incredibly realistic environments. These sets are designed with a high level of detail and realism, ensuring that your final product looks stunning.
All Resources Are Free at AmbientCG
And the best part? All of the resources at AmbientCG are completely free. You can download these tile textures and start incorporating them into your projects right away, without spending a penny.
Download Eaglepack and Explore the Possibilities Today
With its wide selection of free tilesets and user-friendly interface, AmbientCG is the perfect resource for any 3D designer or creator looking to enhance their work. So don't wait - download this Eaglepack and start exploring the possibilities today!