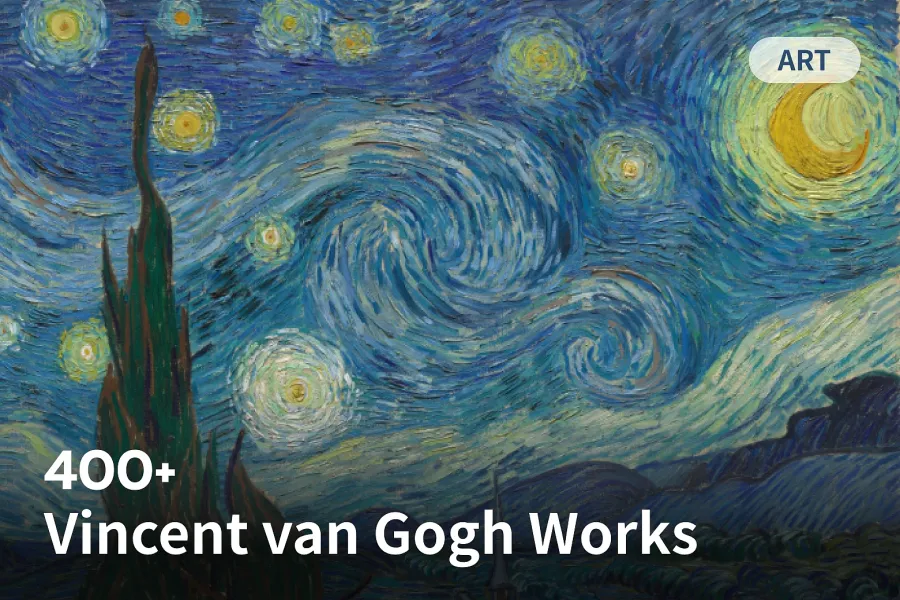 Discover the Beauty of Van Gogh's Art
Van Gogh developed a distinctive style of painting that was characterized by his use of color and brushstrokes. He believed that color was the most important aspect of a painting and used it to create a sense of emotion and atmosphere. His paintings are full of vibrant colors, and he often used a palette knife to create thick, impasto brushstrokes.
Who is Vincent van Gogh?
Vincent van Gogh, a Dutch post-impressionist painter, is widely recognized as one of the most influential artists of the 19th century. His collection of paintings includes famous artworks such as The Starry Night, Sunflowers, and Self-Portrait with Bandaged Ear. Van Gogh's paintings are renowned for their vibrant colors, unique brushstrokes, and emotive landscapes.
Be Inspired by Van Gogh's Artworks
Whether it is The Starry Night, Sunflowers, or Self-Portrait with Bandaged Ear, Van Gogh's artworks continue to captivate art enthusiasts worldwide. Download this Eaglepack of his 400 artworks now and explore the charm of this well-known artist, including Van Gogh's paintings wallpaper options. Not to mention, you can even get inspiration for your next wallpaper featuring famous Van Gogh paintings!
Don't miss out on my collection of Mucha paintings and Monet paintings!