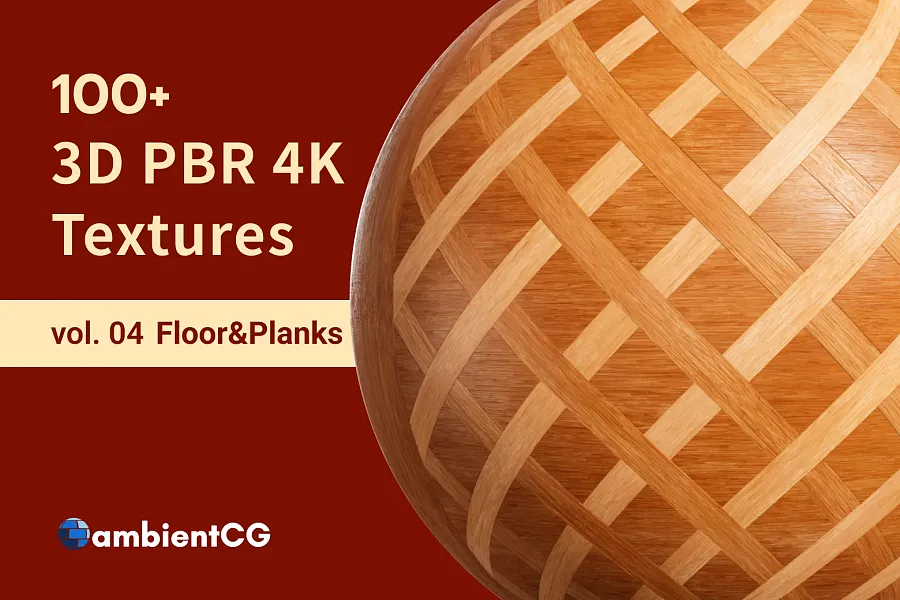 Looking for High-Quality Wood Floor & Planks Textures? Check out this Eaglepack!
If you're a 3D designer or creator in need of top-notch wood textures, look no further than this Eaglepack from AmbientCG! Started by Lennart Demes in 2017, AmbientCG provides a wide range of high-quality wood floor textures and wood plank textures, all available under the CC0 license.
A Comprehensive Resource for Free PBR Textures
In addition to wood textures, AmbientCG offers a vast collection of other free PBR textures for use in 3D modeling and design. Their materials library is constantly updated, and their sorted and organized sbsar files make it easy to import textures into Blender and other software.
Find the Perfect Wood Floor or Plank Texture for Your Project
If you're specifically in need of interior wood floors or outdoor planks, you definitely need to check out this Eaglepack. With a total of 106 models, including 60 types of wooden floors and 46 types of outdoor planks, you're sure to find the perfect texture for your project.
Noted that planks are typically larger and less polished than wood floors, with a duller, more natural color.
Preview the Eaglepack and Download it Today for Future Reference
Don't miss the Eaglepack Preview below, which gives you a sneak peek at some of the amazing resources available on the site. And be sure to download it today for future reference - AmbientCG resources in Eaglepack is an indispensable design material for any 3D designer or creator in need of high-quality free PBR textures. Bring authenticity to your interior design today!