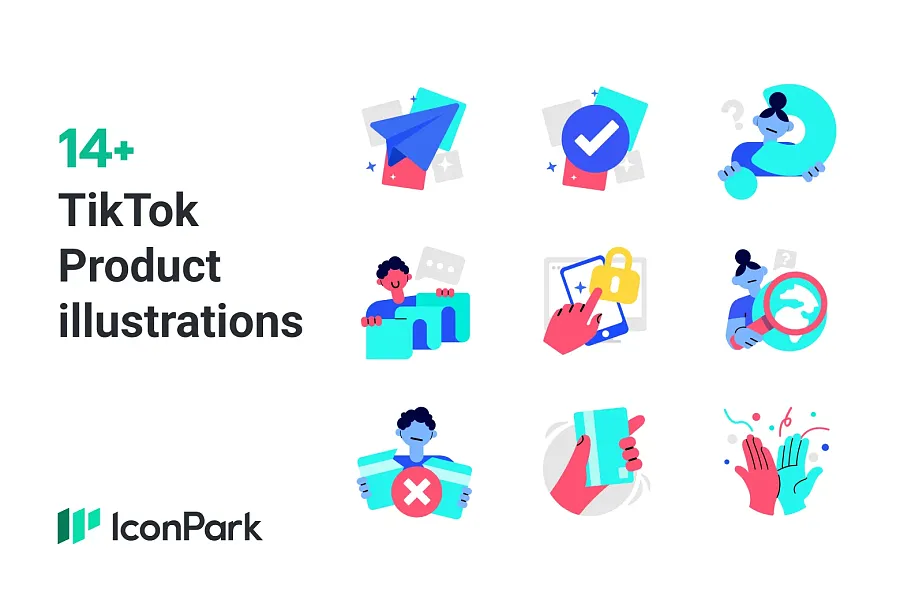 IconPark created some illustrations for TikTok and this is the first version. They hope the collection make the brand be younger and more powerful. Available as PNG & SVG.
IconPark is an icon library from ByteDance that offers different codes and online tool. Starting from September, 2020, this library is OPEN SOURCE, offering over 2,000 icons & 11 sets of system illustration. ByteDance is an Internet Tech Company from China and 'TikTok' is their most famous product. Also, they have many different mobile applications.
Most vectors and resources are free for download and ONLY personal use that some of them even allowed commercial purpose. NOTICED, not all files have permitted rights for commercial purpose. Suggests you confirm license on original website before any editing, modification or attributing.