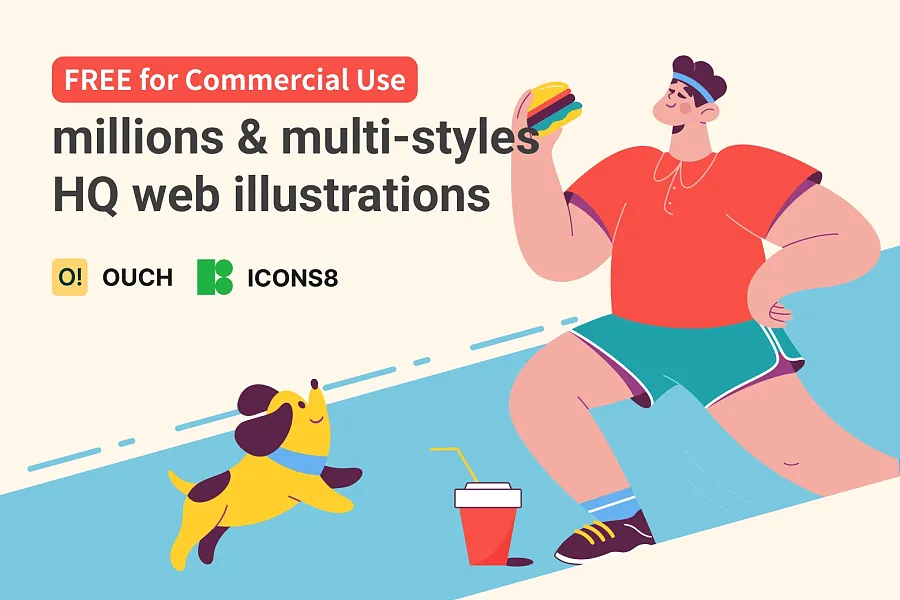 Happy people illustrations. More colorful pictures of Sammy style about business, vacation, hobbies and pets!
This EaglePack is a high -quality illustration package received from other websites when participating in other websites. There are two formats of PNG and SVG. Although the number of illustration is few, it is worth collecting! This Eaglepack usually pays to download it because all freebies on the OUCH!, the quality of the illustrations is smaller and there is no editable SVG file.
These illustrations are from OUCH! which is also made by the familiar ICons8 team between the web design and the UI/UX designer, which provides millions & multi-styles of web illustrations and icons. Not only multi-styles, but also free personal use and commercial use ( * Pay attention to the copyright in commercial use, you can refer to the label examples on the source website)! If you want to obtain and use higher quality or editable format, you can also try their subscription service. I feel very good and convenient, and there are some auxiliary plug -ins. Interested friends will study it by themselves.