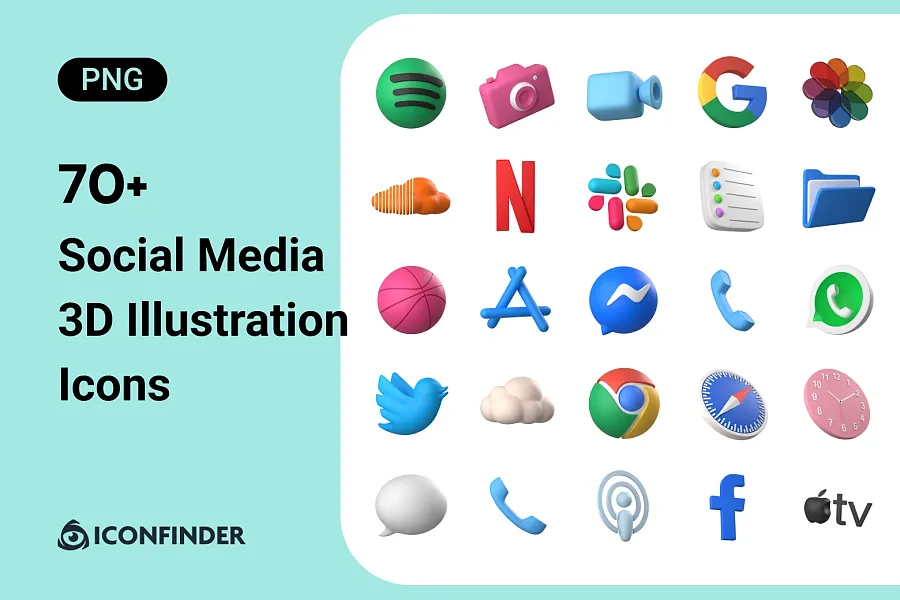 Enhance Your Design with Cute and Convenient 3D Social Media Icons
Looking for a way to add personality to your website, social media post, or portfolio? Try using 3D social media icons instead of the traditional 2D ones. They add a touch of cuteness and delicacy to your design. Iconfinder offers a variety of 3D social media icons, though they mainly feature European and American apps. You can find licensing information in the notes and most of the icons are free to use. Be sure to double-check before using them!
Find Stunning 3D App Icons with Iconfinder
Iconfinder is an online platform that offers a vast collection of high-quality free icon packs and illustrations for designers, including 3D app icons. Browse through their art library and find the perfect app icon pack or illustration for your project. Elevate your mobile design and create a better user experience with these must-have 3D icons. Plus, many of their resources are available for free! Check out their website and start designing today.
We have curated other Iconfinder sets as well. Find them at https://community-en.eagle.cool/resources?search=iconfinder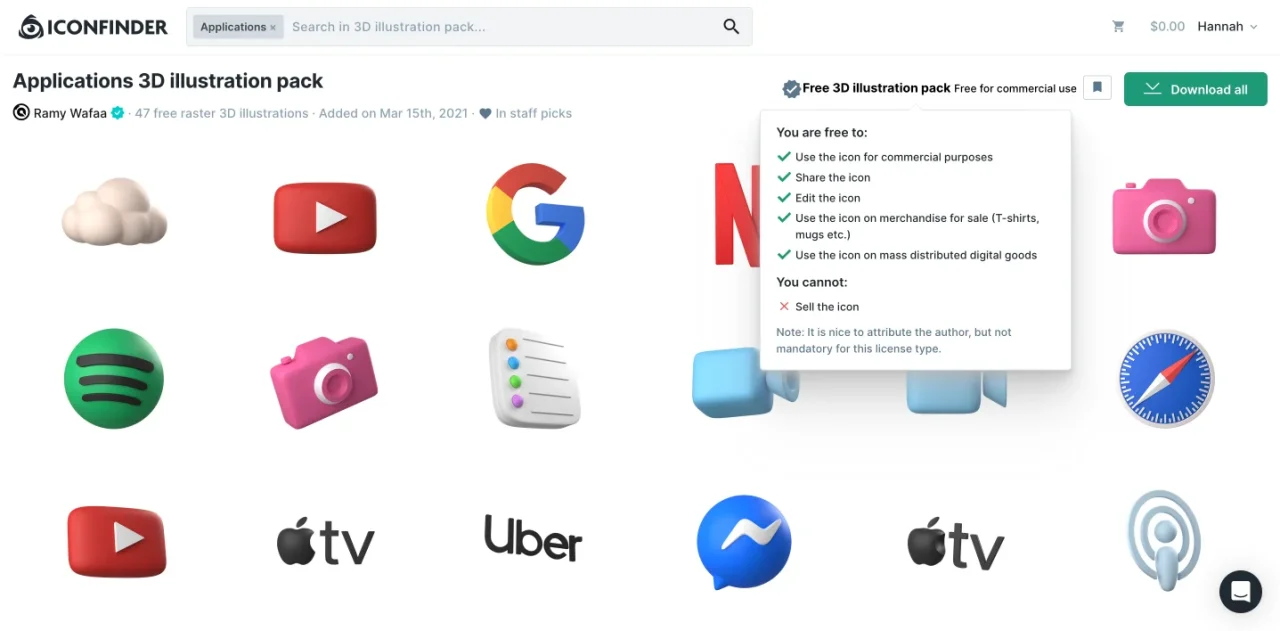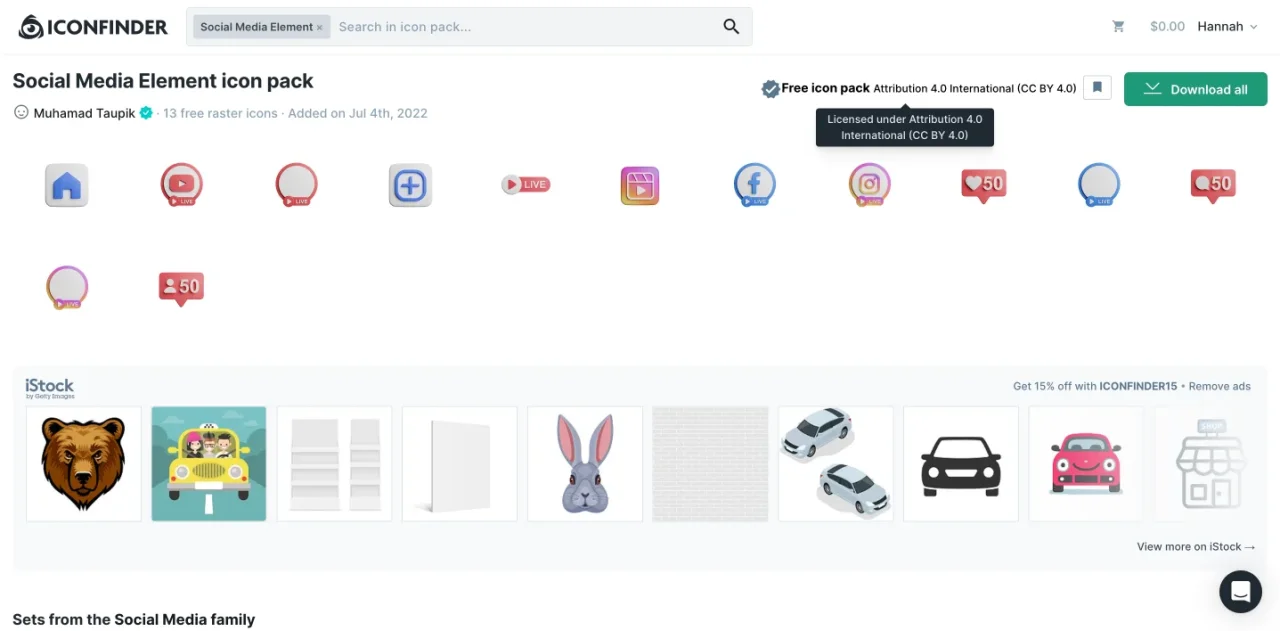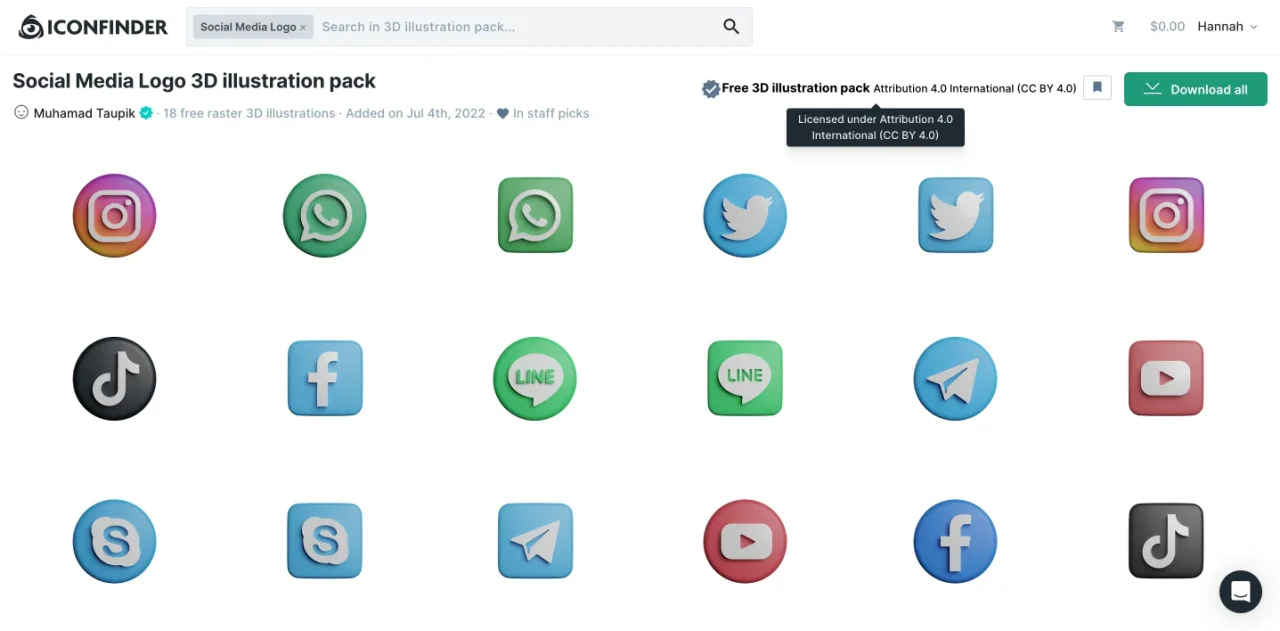 Preview Eaglepack's Free 3D Illustration Pack
Want to take your 3D app icon design to the next level? Check out Eaglepack's free 3D illustration pack. It includes a variety of high-quality free illustrations that are perfect for adding depth and detail to your design. Download it for free and start creating today!