Elevate Your Design Work with Iconfinder's High-Quality Resource Library
Are you looking to take your design game to the next level? Iconfinder has got you covered! As a designer, you'll love the vast selection of high-quality 3D resources available on Iconfinder, including 3D illustrations, line icons, and flat illustrations. With filters and keywords, you can easily find the perfect resource for your needs.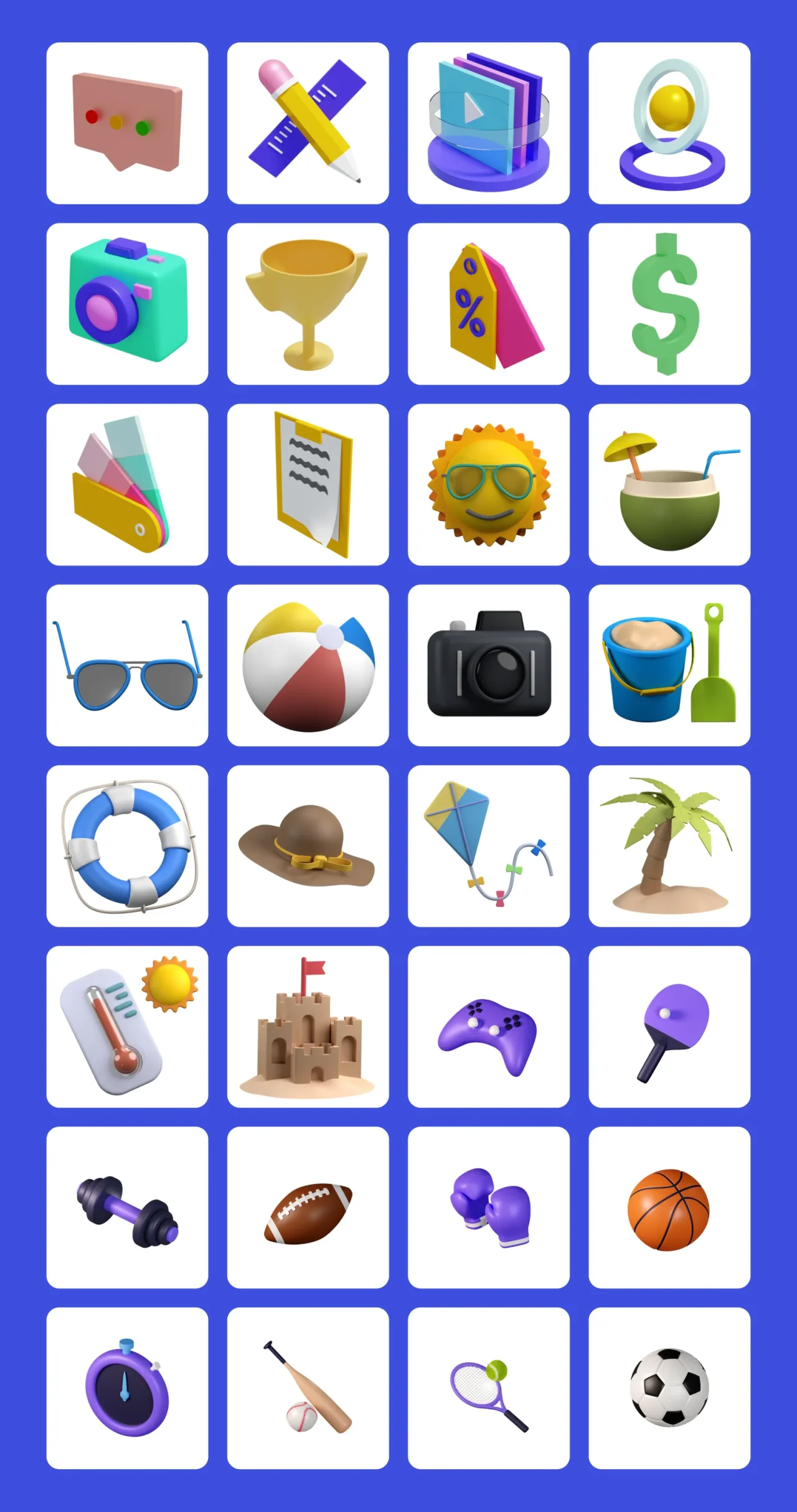 Get Inspired by Diverse Themes of 3D Illustrations
One of the standout 3D illustration resources available on Iconfinder is here, collected in this Eaglepack! This pack contains over 130 3D illustrations with diverse themes, such as Christmas, summer, sports, and more. These illustrations are perfect for use in a variety of design projects, including websites, mobile applications, and more.
Easy Integration into Your Design Software
Whether you're looking for expressive 3D Emojis, intricate candy patterns, or modern sports designs, the Eaglepack has a wide range of styles to choose from. Plus, with most of the free resources available in SVG format, you can easily copy and paste them directly into your design software.
Clear Copyright Information and Pricing
What's more, Iconfinder provides clear copyright information and pricing for each resource, so you can use the elements you find on the site with confidence. And as a member of the Iconfinder community, you'll have the opportunity to connect with like-minded designers from around the world.
Add a Touch of Fun to Your Work [Eaglepack Preview]
In summary, Iconfinder is a valuable resource for any designer looking to incorporate 3D illustration into their work. With a wide range of resources, including 3D emojis, Christmas 3D illustrations, and sports 3D illustrations, this Eaglepack has everything you need to take your design work to the next level. So why not check it out and see how it can help you elevate your design?