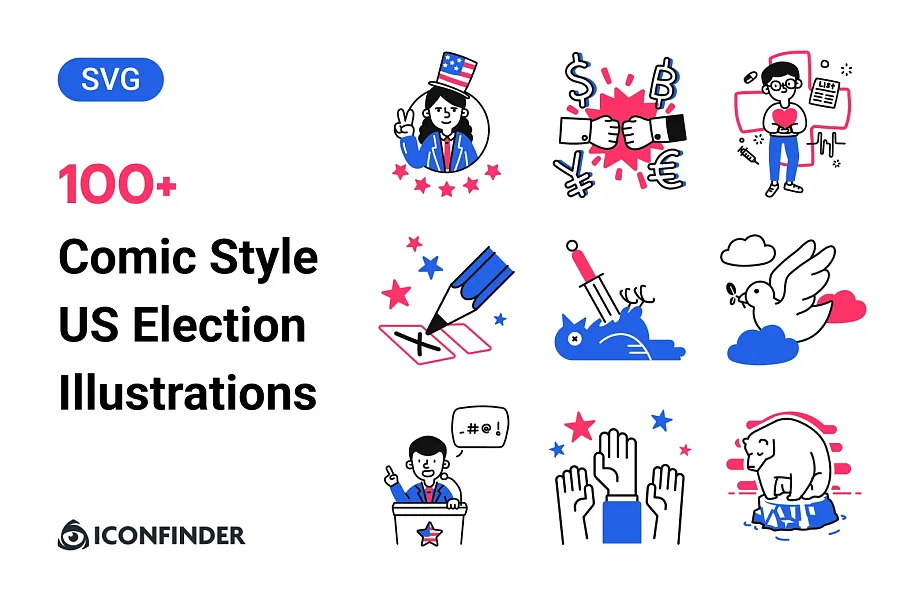 Iconfinder is a high-quality resource library that helps designers to love their work more.
Iconfinder is a small team based in Copenhagen, Denmark. They have created a global repository of high-quality illustrations and icons. The website provides various styles of resources such as 3D illustrations, line icons, and flat illustrations. Users can easily find the resources they need through filters and keywords. Each resource also includes clear copyright information and pricing. Most of the free resources are available in SVG format, and can be copied and pasted directly into design software such as Adobe Illustrator, Figma, and MasterGo.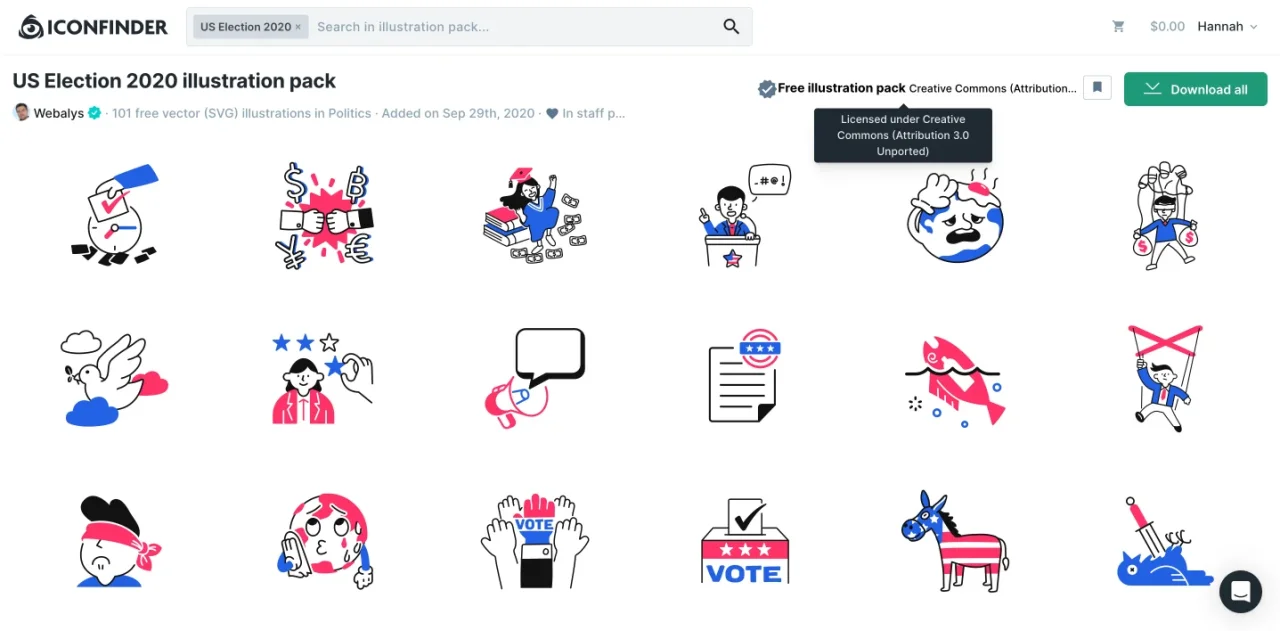 Vivid and humorous comic style suitable for sharing news or current affairs topics.
Although this year is already 2023, the theme of the illustrations shared by the original creator is the 2020 US election. However, there is no specific year marked in the illustration set, and the characters and objects are quite detailed. It is convenient to use them for any current events related to the United States. In addition to the polar bear and dove that represent environmental and war issues, the donkey and elephant respectively represent the Republican Party and the Democratic Party of the United States. Interestingly, the Republican Party is traditionally associated with the color red and the Democratic Party with the color blue, a convention that did not become fixed until around 2000.
---
Eaglepack Preview