Free 60 PNG Stickers of Acid Graphics
Looking for some inspiration for your next sticker design project? Check out these 60 FREE imitation sticker image resources featuring Acid Graphics! These transparent background PNG stickers are perfect for anyone looking to create vintage or Acid Graphics designs. And if you're feeling creative, why not use these stickers as a reference to make your own version?
Five Points of Acid Graphics
If you're not sure where to start, here are five key points of Acid Graphics to keep in mind: highly saturated and contrasting colors, gradient or neon colors, fluid, metal or laser spectroscopy, irregular collage, and repeat geometry or word.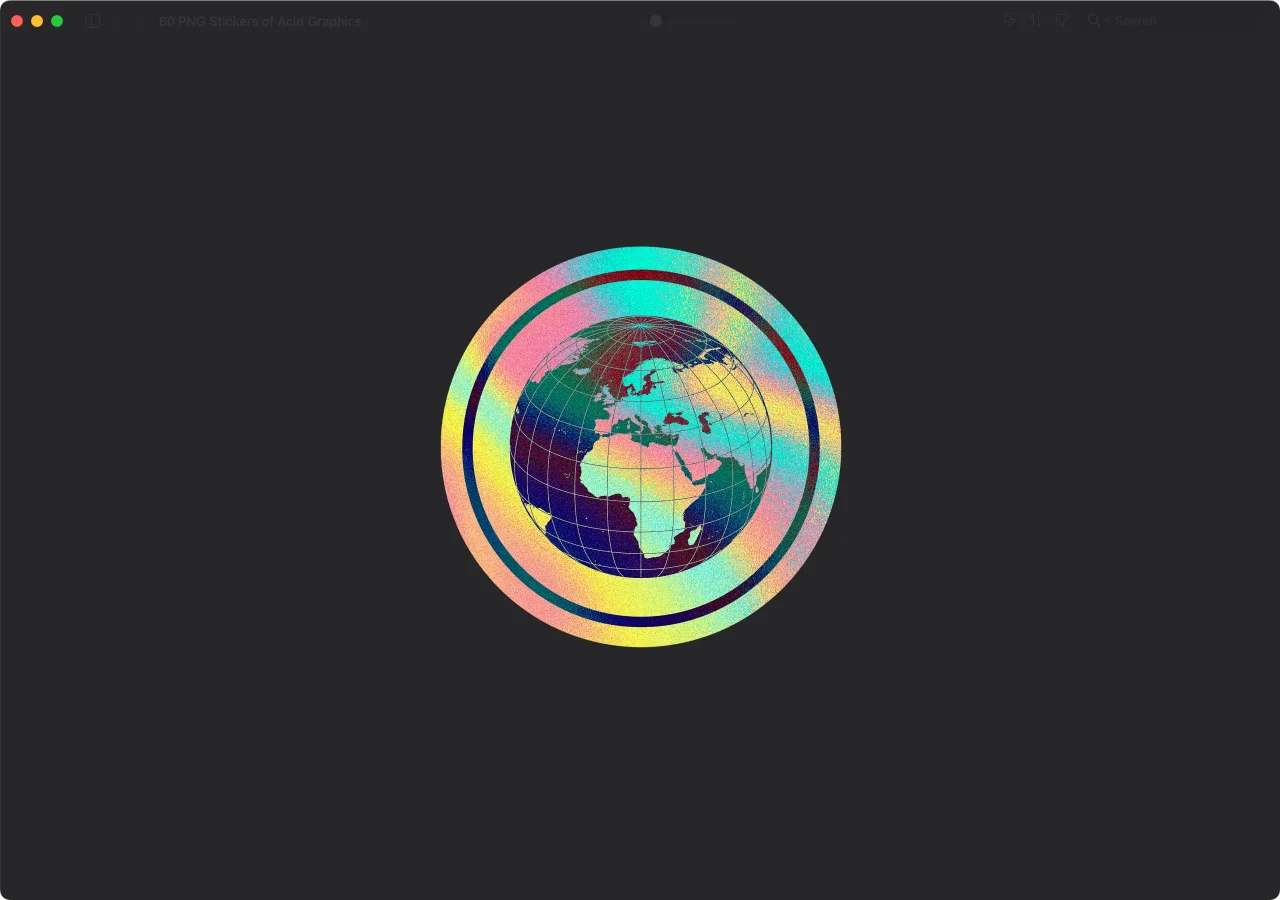 Why Acid Graphics called "Acid?"
So why is it called "acid" graphics? While there are different opinions, the most accepted explanation is that it's inspired by psychedelic rock, electronic music, psychedelic art, acid house, and LSD. Many designers love to push the boundaries with high saturation and metallic, liquid, and laser effects. Repeated geometric shapes are also a common feature.
What is Acid Graphics?
In recent years, Acid Graphics has made a comeback in the design world, especially in the Y2K trend. You'll see elements of pop culture from the 80s and 90s, like tapes, CD records, vinyl turntables, and neon colors. Some designers even add an "inorganic texture" to their works to create a sense of dystopian futurism, which makes them similar to Cyberpunk Illustrations.
Download Eaglepack To Make A Impact! [Eaglepack Preview]
So if you're ready to dive into the world of Acid Graphics, take a look at the Eaglepack preview and get inspired! And don't forget to give the original uploader a thumbs up on Behance if you like their work.