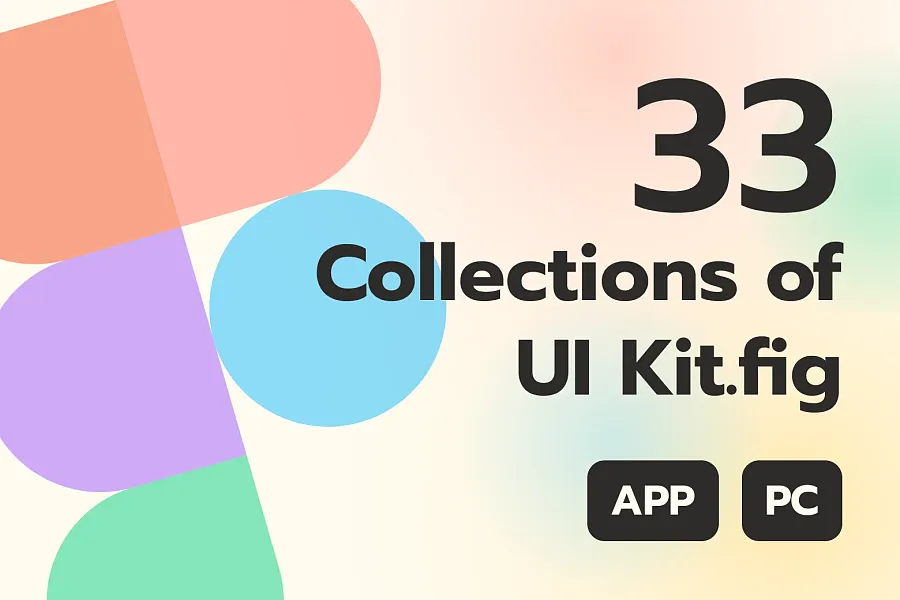 This eaglepack collects great resources of UI Kit found on Figma Community, all saved in .fig format which can be easily imported into Figma for use. 
You can see all refer URLs of each files in Eagle. Several of them are Open Source or available for commercial use. Please check and confirm again before you would like using commercial purpose! 
I using Mac so maybe these words of steps have a little bit difference if you guys use Windows PC. Well, I think it also has similar steps and shortcut keys. After research, I will add the steps for Windows or somebody would like helping. Haha. 
--
How to find .fig file location from Eagle? 
(1) After downloading the eaglepack, left & double click to import Eagle.
(2) Selecting the file you want to use, right-click "Open in Finder" or press the shortcut key "command+enter/return." 
 How to import .fig files into Figma?
 (1) Opening Figma, find "Import file" on your personal homepage (you'll see the little house icon on top bar) and click.
(2) Back to Eagle, finding the file location, the folder will be automatically opened and selected, right-click the .fig file, and hold down "option"
(3) Find "Copy (file name).fig as path name", left click.
(4) Back to Figma, using the shortcut key "command+shift+G" to open the path, then paste "command+V" to find the file.