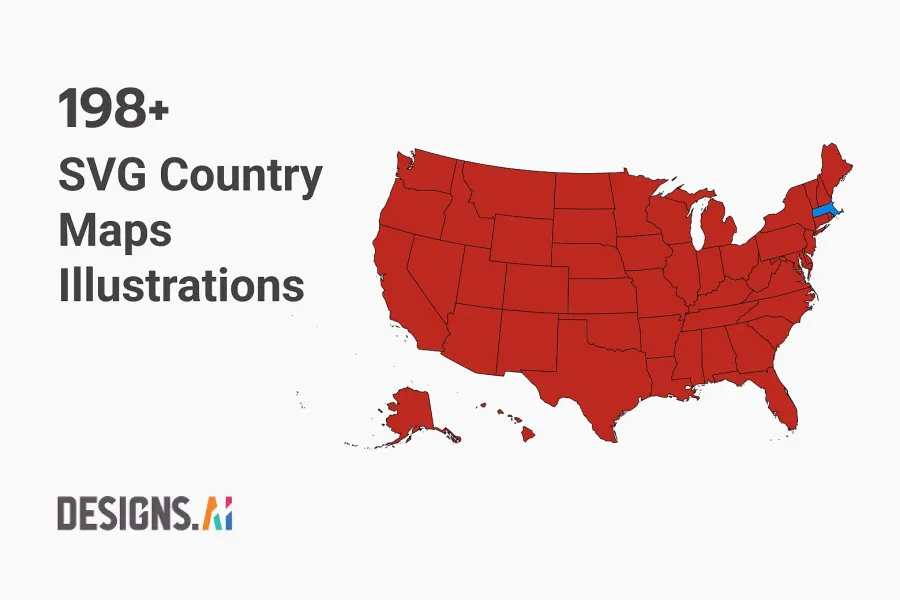 Are you tired of wasting precious time searching for world or country maps online or trying to draw them yourself? Look no further than this Eaglepack of comprehensive map collection, which includes over 198 country map illustrations and world map illustrations.
Customize Your Maps Illustration with SVG and PNG Formats
Not only is this collection incredibly convenient, but it also offers two formats for your convenience: SVG and PNG. Once downloaded, you can customize the colors of the maps to your liking. Even if you don't have design software, you can easily change the colors using Designs.AI online service, which is available for free download.
Personal and Commercial Use Options Available
While most of these vectors and resources are available for free download and personal use, some even allow for commercial purposes. However, please note that not all files have commercial-use permissions. We recommend that you confirm the license on the original website before making any edits, modifications, or attributions.
Don't Waste Any More Time - Download This Eaglepack of Country Map Illustration Today!
Don't waste any more time searching for the perfect map free illustrations. Download this Eaglepack today and save yourself valuable time and effort!