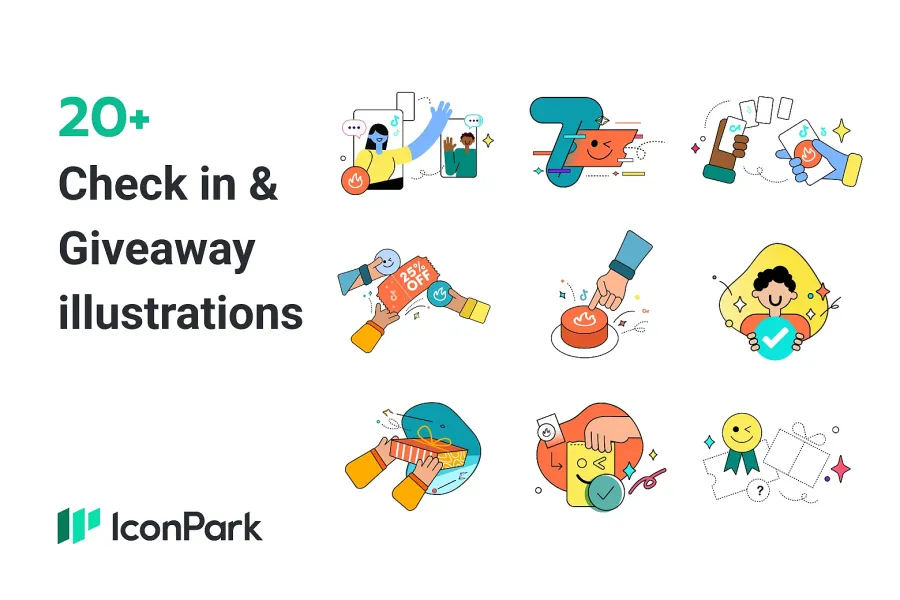 Upgrade Your Designs with Stunning Event, Sales, and Giveaway Illustrations from IconPark
If you're in need of event illustration, sales illustration, or giveaway illustration, then you might be interested in checking out this Eaglepack. This icon library from IconPark, created by ByteDance, offers a variety of codes and online tools. As of September 2020, IconPark has become open source, providing over 2,000 icons and 11 sets of system illustrations.
Elevate Your Designs with IconPark's Set in PNG and SVG Formats
IconPark offers a set of 20 pieces that are available in PNG and SVG formats. While most of the vectors and resources on IconPark are free for personal use, it's important to note that not all files have permitted rights for commercial purposes. We suggest confirming the license on the original website before making any modifications, editing, or attributions.
Download Eaglepack to Stay Inspired!
For even more high-quality free illustrations, be sure to download this Eaglepack. This collection of design assets features a wide range of styles and themes, making it a valuable addition to any designer's toolkit. Don't miss out on the opportunity to elevate your designs and streamline your workflow. Download Eaglepack today!