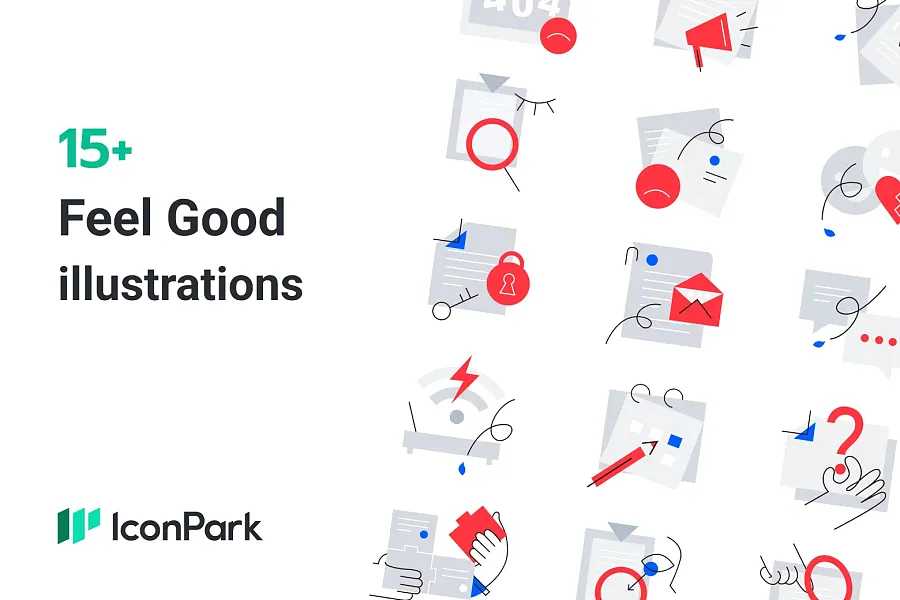 Looking for a feelgood theme illustration? IconPark, an icon library from ByteDance, offers over 2,000 free icons and 11 sets of system illustrations, including internet connection illustrations in feelgood style and network status illustrations. These simple and free illustrations display easy-know scenes and are customizable to match your preferred color scheme.
Customize Your Color-Matched Feelgood Theme Illustrations with IconPark
All of the vectors and resources available on IconPark are free for personal use, and some even allow for commercial purposes. However, it is important to note that not all files have permitted rights for commercial use. Therefore, it is recommended that you confirm the license on the original website before making any modifications, edits, or attributions.
Check out this Eaglepack today to Enhance Your Designs!
Download this Eaglepack featuring IconPark's vast collection of icons and illustrations today to enhance your designs with a feelgood touch!