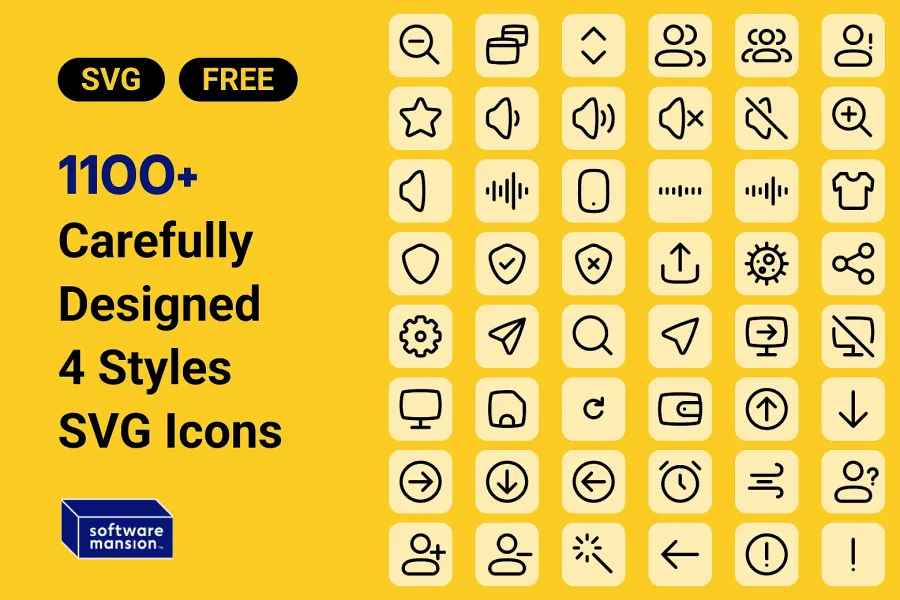 Enhance Your Projects with the Free SWM Icon Pack
Discover a versatile collection of free icons designed to bring your projects to life! The in-house design team from Figma has meticulously crafted the SWM Icon Pack, and they're thrilled to offer it to you completely free of charge. Get ready to add a touch of visual appeal with these ready-to-use icons.
Diverse Options to Suit Your Style
With over 1000 vector icons at your fingertips, the SWM Icon Pack provides an extensive range of choices. Every icon is carefully designed based on a 24px grid, ensuring precise details and consistency. Choose from 4 unique styles – outline, broken, duotone, and curved – to perfectly match the aesthetic of your project. No matter your preference, they've got the icons to complement your vision.
Scalable and Pixel-Perfect Icons
Understanding the importance of flawless visuals, all icons in the SWM Icon Pack are fully vector-based. This means you can resize them without any loss in quality. From the tiniest detail to the grandest display, these icons maintain their sharpness and clarity on any screen or platform. Rest assured that your designs will shine with pixel-perfection.
Download the Eaglepack Now!
Ready to take your projects to new heights? Download the SWM Icon Pack in Eaglepack edition today! Access this incredible collection of icons and elevate your designs with ease. Whether you're a developer, designer, or simply someone passionate about aesthetics, the SWM Icon Pack is a must-have resource. Don't miss out – download to start your creative journey.