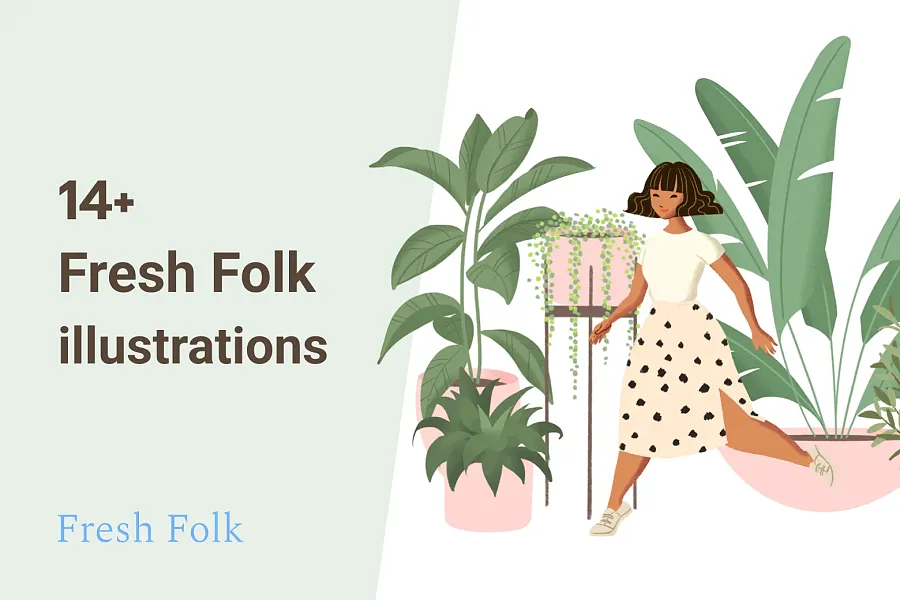 Discover the Fresh Folk Illustration Collection - The Ultimate Free People Illustration Library!
Looking for an amazing resource for people and object illustrations? Look no further than Fresh Folk - the ultimate free people illustration library! This incredible collection, created by the talented artist Leni Kauffman, features a stunning set of free character illustrations that are perfect for any project.
Endless Possibilities with the Fresh Folk People Illustration Set
With 15 PSD files and 43 objects to choose from, you'll have endless possibilities for creating your own unique scenes with the Fresh Folk people illustration set. Each character comes with a range of poses, outfits, and skin tones, allowing you to create truly personalized illustrations that bring your vision to life.
Leni Kauffman's Beautiful Illustrations
Leni Kauffman's illustrations are known for their graceful and soft colors, as well as the many intricate details that make them so unique. Whether you're looking to draw fashion clothes or incorporate lots of plants and flowers into your designs, the Fresh Folk illustration set has everything you need to create stunning works of art.
Free Character Illustration Set - Perfect for Personal and Commercial Use
And the best part? While many of the resources in the Fresh Folk collection are free for personal use, some even allow commercial purposes. Just be sure to confirm the license on the original website before any editing, modification, or attribution.
Explore Fresh Folk Today!
If you're looking for a fresh and inspiring resource for people and object illustrations, Fresh Folk is the perfect choice. Start exploring today and see why this incredible collection has become a favorite among artists and designers everywhere!