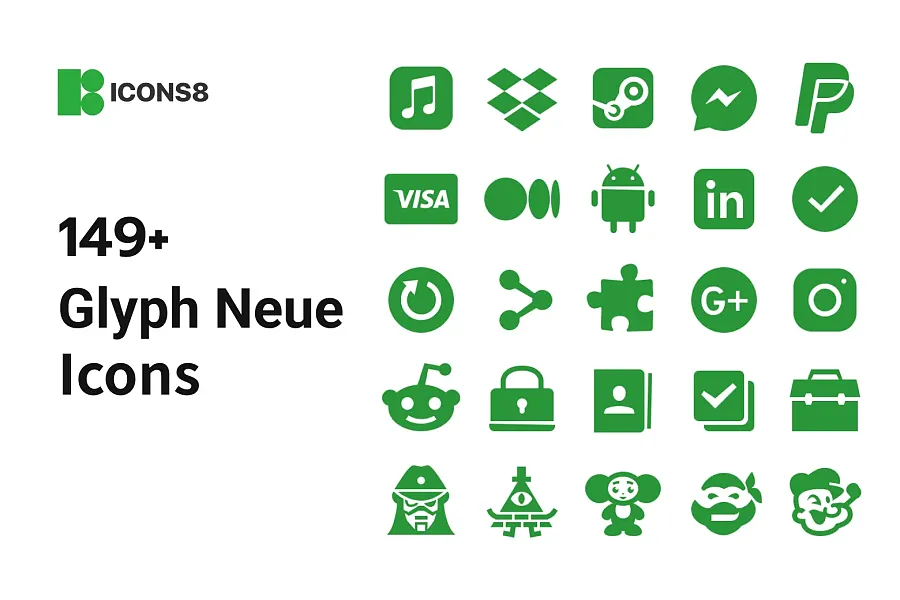 Glyph Neue Icons - The New Generation of Icons
Glyph Neue Icons are the next generation of icons that are shaking up the design world. These icons are a step ahead of traditional icons, offering a fresh, modern, and sleek look that is perfect for any project you're working on. Whether you're a graphic designer, website builder, or mobile app developer, these icons are a must-have addition to your toolkit.
What Are Glyph Neue Icons?
Glyph Neue Icons are like an outline version of pastel icons. They have a cartoonish appearance and bold border style that effectively communicate your message to your audience and establish your brand's tone. The new generation of icons are designed to be easy to understand, highly versatile, and visually appealing.
How to Use Glyph Neue Icons
This set of Glyph Neue Icons is available in PNG and SVG vector formats and can be downloaded and edited for free, including for commercial use with proper attribution. Before using and distributing the icons, please review Icons8's regulations.
Elevate Your Designs with the Latest in Icon Design
Take advantage of the latest in icon design and start using Glyph Neue Icons today. Your designs will thank you for it. So, go ahead and get started now!