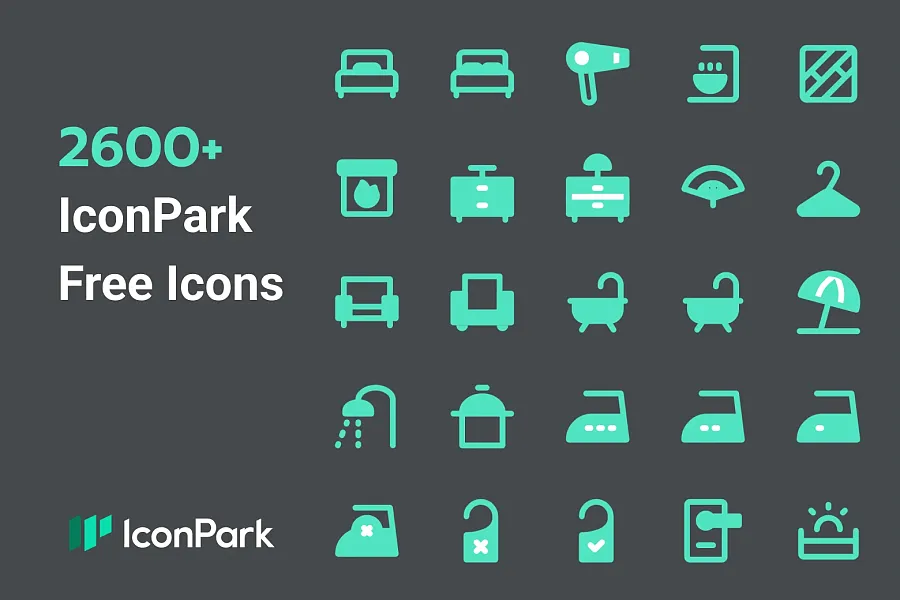 Hey, want to take your website design to new heights? Look no further than IconPark! This awesome open-source icon pack includes over 2600 free icons that will take your digital projects to the next level. Free Icons by IconPark are perfect for adding a touch of polish and consistency to any website or design project. So why not give them a try and create a beautiful, functional website that everyone will love?
What Is IconPark?
But what exactly is IconPark, you ask? Well, IconPark is an open-source icon library that offers a vast collection of vector icon styles. With rich classification, lightweight codes, and flexible usage scenarios, IconPark is dedicated to providing high-quality, unified, and definable icon resources for digital projects.
Users can choose from a wide range of categories and download icons in various formats, such as SVG and PNG, which can be customized to suit individual preferences. IconPark's comprehensive icon library makes it popular for designers and developers seeking to add visual elements to their projects.
Usage Instruction of IconPark Free Icons
Using Icons from IconPark is super simple and straightforward. They're free to use, and with their consistent design style, IconPark's Icons set can help create a cohesive and polished look for your website.
Revamp Your Design with IconPark
So what are you waiting for? Start incorporating free IconPark into your web design today and follow best practices for accessibility and performance to create a website that will truly impress your audience.