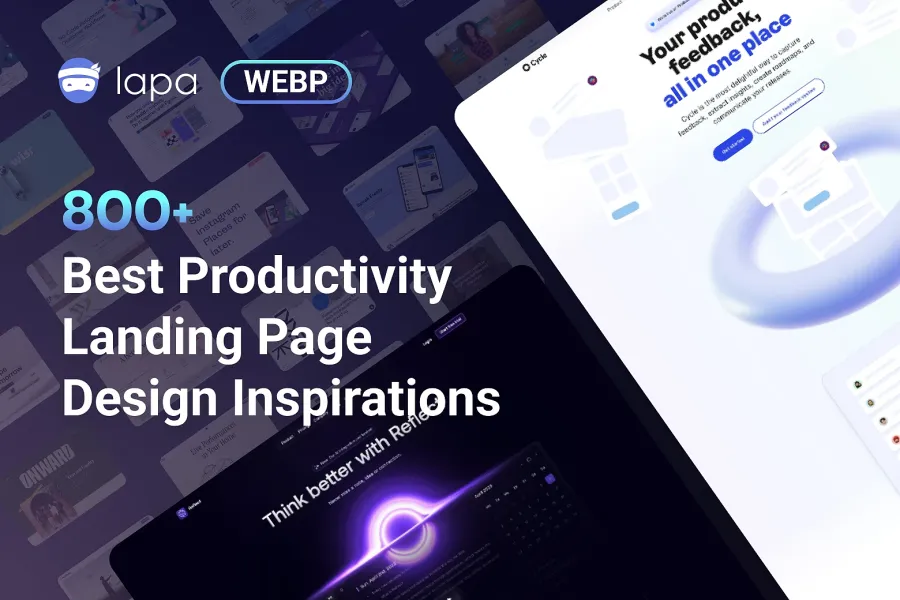 Build Your Collection of Valuable Web Design Inspirations by Following Me
Are you a web design enthusiast seeking fresh ideas for your landing page or interface? Look no further! I'll be curating an Eaglepack resource bundle, featuring a plethora of web design inspiration, not just for landing pages but also portfolios, business ventures, arts and culture, travel, and more. Don't miss out on the chance to elevate your web design inspiration!
How to build a valuable landing page? Try these 5 points helps you design better.
In today's digital landscape, your landing page design is pivotal for brand success. Marketers, web designers, and creatives alike rely on it as an indispensable tool. To stand out in this competitive arena, focus on these five key factors to captivate and retain your audience's attention:
Clear and Concise Design:
Modern consumers prefer simple, clear, and quickly understandable designs, and your landing page design should reflect this. Avoid excessive elements that distract attention and focus on the core message and calls to action. A streamlined layout and consistent styling will enhance the user experience.

Clear Calls to Action (CTA) :
The primary goal of your landing page is to guide visitors to take specific actions. Ensure your Calls to Action (CTA) are clear and attention-grabbing. Use action-oriented phrases like "Buy Now" or "Sign Up for a Free Trial" to encourage visitors to take immediate action.

High-Quality Images and Visual Assets:
Images and visual assets are pivotal in capturing attention. Employ high-resolution images that align seamlessly with your brand's aesthetic. Exceptional visual content can immediately captivate visitors.

Captivating Headlines and Descriptions:
Headlines and descriptive text should directly grab attention and clearly convey the value of your product or service. Highlight unique selling points and elucidate how you meet the needs of your target audience.

Corporate Partnerships, Celebrity Endorsements, and User Testimonials:
Trust plays a pivotal role in purchase decisions. Showcase corporate partnerships, celebrity endorsements, or user testimonials on your landing page to bolster the credibility of your product or service. Success stories shared by satisfied customers can instill confidence in potential audiences.
800+ Best Landing Page Examples for Productivity: Your Web Design Inspiration
For those seeking web design inspiration or concrete design examples, inviting you to explore my vast collection of over 800 landing page examples curated for productivity. Presented in the "Selected Landing Page Design Inspiration - Productivity Tools" within the Eaglepack design resource bundle, these examples have been meticulously selected from a repository of 5,000+ high-quality landing page specimens sourced from around the globe, hosted by the renowned landing page inspiration hub, Lapa Ninja. Download the Eaglepack resource bundle today to elevate your landing page design quality and attract a broader audience!