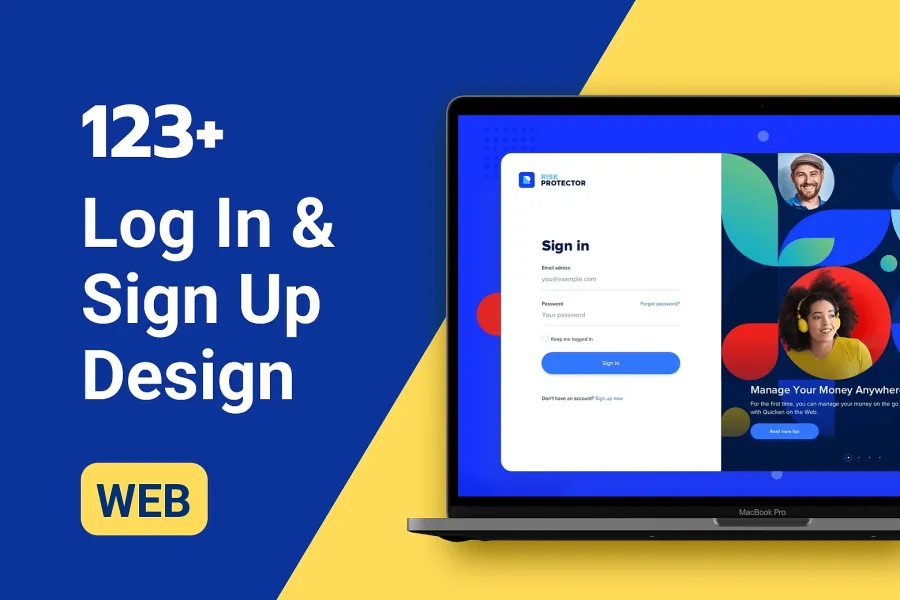 Designing a login and sign up page is a crucial aspect of website development. A well-designed login page can create a positive first impression and provide a seamless user experience. In this Eaglepack, you can explore some samples for login page design that can help you stand out from the competition and improve your website traffic.
Benefits of Collecting Login Page Samples
One of the tips for designing an effective login page is to collect login page samples from other websites. By studying different login page ideas and registration form samples, you can get inspiration for your own design and learn about new trends and best practices. Additionally, by analyzing the strengths and weaknesses of different login page designs, you can develop a more comprehensive understanding of what works and what doesn't. This can help you make informed decisions and design a login and sign up page that truly stands out.
Download Eaglepack for Free and Improve Your Login Page Design Today!
So, if you're looking to boost your website traffic, it's crucial to prioritize login page design. By simplifying the login process, designing for user-friendliness and consistency, and continuously testing and optimizing your design, you can create a login and sign up page that stands out from the competition. Look no further, download Eaglepack for free today and get access to essential design resources that can help you improve your login page design!