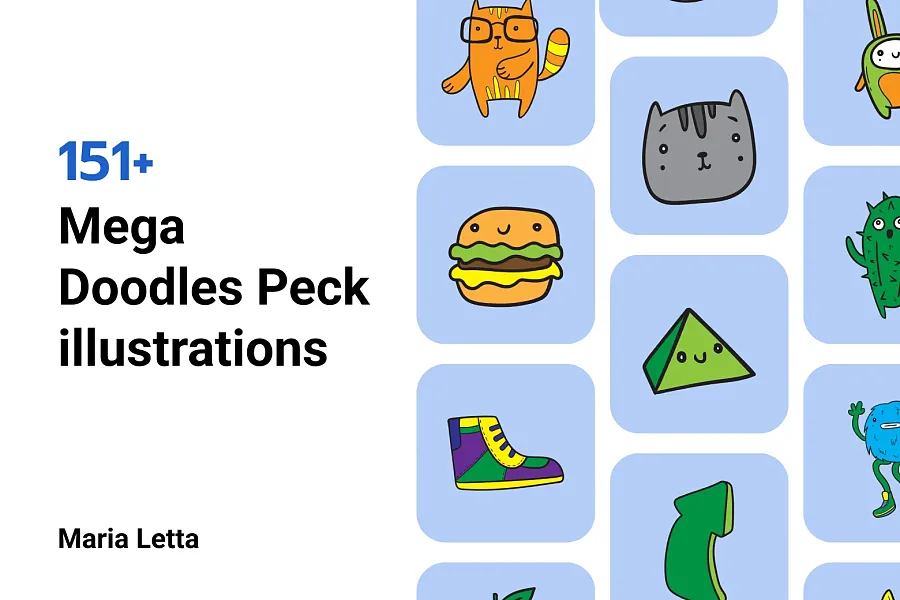 Discover Mega Doodles: The Ultimate Hand-Drawn Illustration Pack
Looking for some free illustrations to spruce up your latest project? Look no further than Maria Letta's hand-drawn illustration pack!
Over 150 Pieces in This Mega Doodles Vector Illustration Set - Perfect for Any Project
With over 150 pieces in this mega doodles vector illustration set, you're sure to find the perfect fit for your needs. And the best part? This mega doodles pack is completely free for both personal and commercial use! Use them to add some serious pizzazz to your presentations, stickers, blog and social media posts, and even your document files. Just be sure to double-check the license on the original website to ensure that you're in compliance when making any edits, modifications, or attributions.
Download the Mega Doodles Pack Today for Free Commercial and Personal Use!
So why wait? Download this amazing vector illustration set today and let your creativity run wild with these awesome mega doodles!