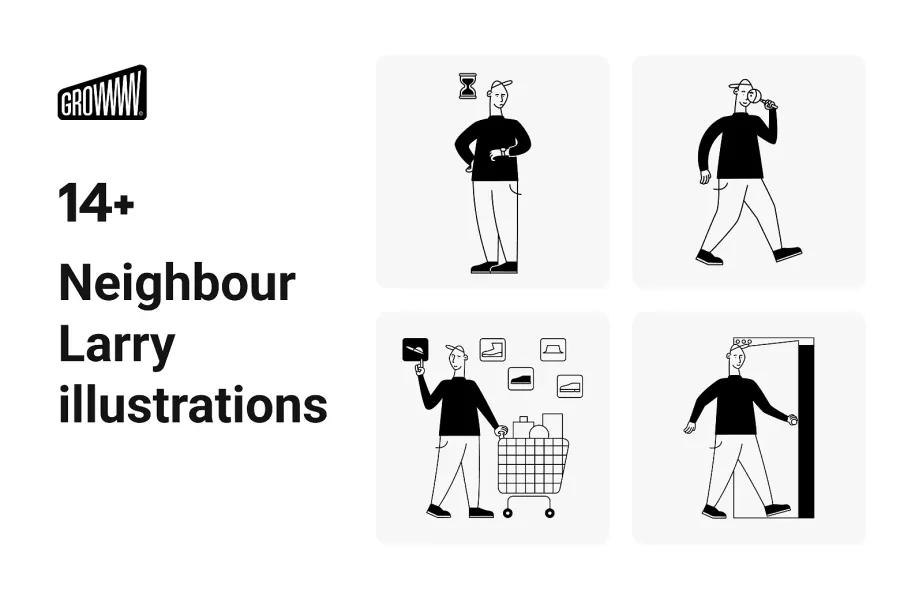 Get Your Hands On Free Neighbor Illustrations
This resource offers 14 black and white vector illustrations featuring your friendly neighbor Larry. The illustrations showcase various aspects of Larry's daily life, such as shopping, playing basketball, chatting online, and even the error 404 page.
Available Formats and Usage Rights of Neighbor Characters
These free illustrations are available in AI, EPS, PNG, and PDF formats, and most of them are free for personal use. Some even allow for commercial use, but please note that not all files have commercial rights. It is recommended that you confirm the license on the original website before making any modifications, attributions, or using for commercial purposes.
Add a Friendly Touch to Your Next Project
If you're looking for neighbor character illustrations or neighbor vector images, this resource may be just what you need. With its focus on neighbor illustrations and the lovable character of Larry, these vector images are sure to add a friendly touch to your next project.