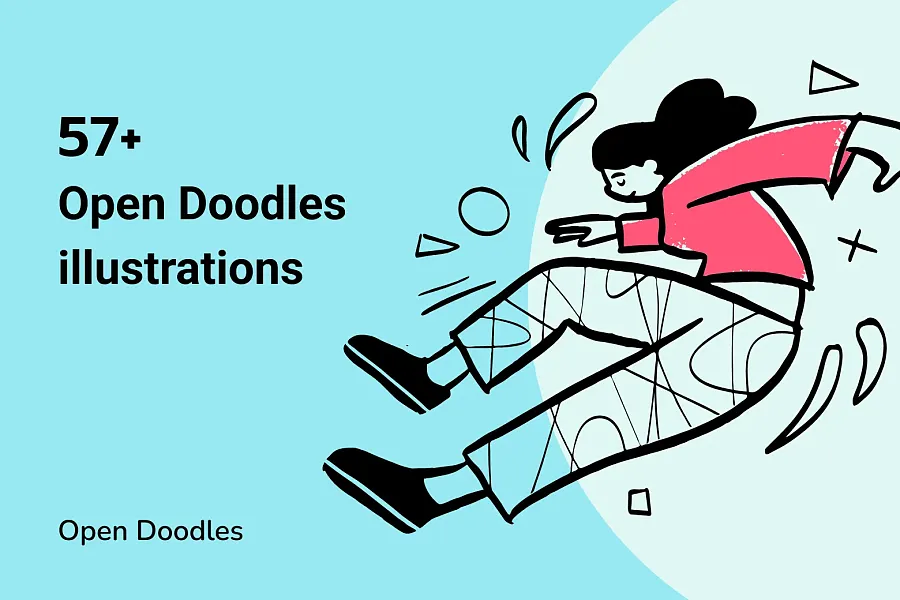 Looking to infuse some personality into your design projects? Look no further than Open Doodles Illustration, a fantastic resource for adding a touch of creativity to your projects. These hand-drawn illustrations of people are free, open source, and incredibly versatile, making them the perfect choice for web designers, marketers, and anyone seeking to add a touch of pizzazz to their presentations.
What Is Open Doodles Illustration?
So what exactly are Open Doodles Illustrations? They're a collection of free illustrations created by the talented designer and co-founder of Blush, Pablo Stanley. With a range of compositions, these illustrations can be tailored to fit your brand perfectly. The possibilities are truly endless!
The Benefits of Incorporating Open Doodles Illustration in Your Projects
So why should you choose Open Doodles Illustration for your designs? For one thing, they're incredibly easy to use. With just a few clicks, you can create a unique illustration that will really make your projects stand out. And with both SVG and PNG files available, you can easily integrate them into any platform, device or in Blush.
Another great thing about Open Doodles Illustrations is that they're open source, meaning you can use them in your projects without worrying about any legal issues. And with the option to customize them to your heart's content, you can create illustrations that truly represent your brand's personality and values.
Get Creative with Hand Drawn People Illustration
So if you're looking for a way to add some creativity and personality to your designs, look no further than Open Doodles Illustration. These hand-drawn free people illustrations are the perfect addition to any project, and with their open source nature, they're a great way to make your designs truly your own.