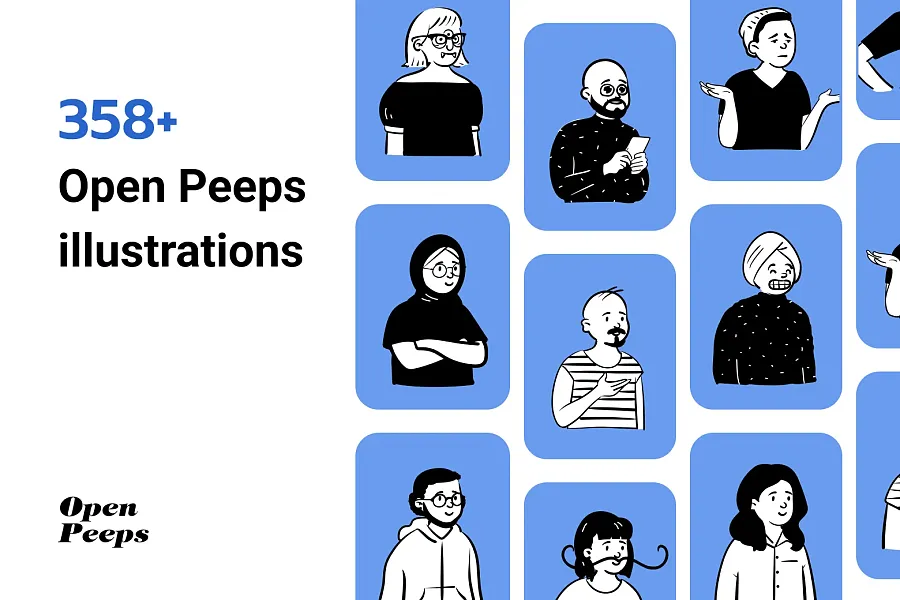 Add Personality to Your Designs with Open Peeps Illustration
Looking for a way to bring your designs to life? Look no further than free Open Peeps Illustration! These customizable, hand-drawn people illustrations are the perfect addition to any project, whether you're a web designer, marketer, or just someone who wants to add some flair to their presentations.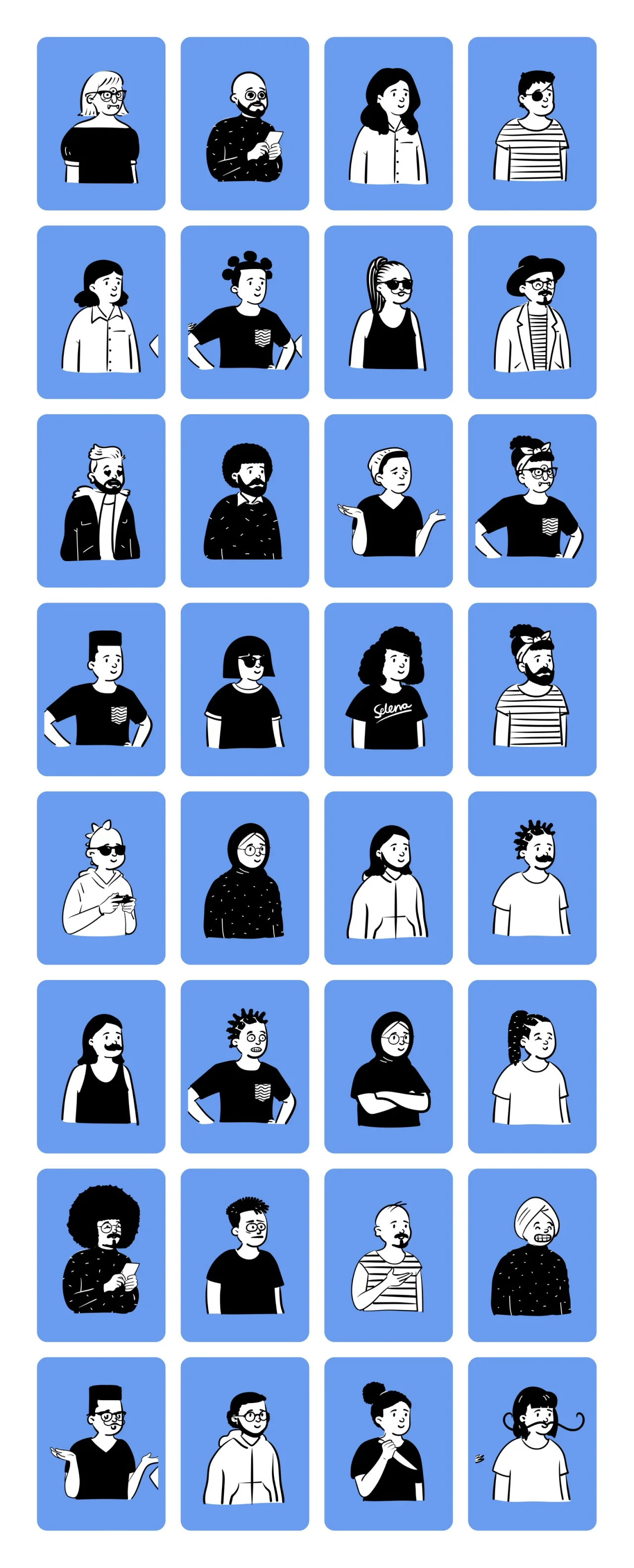 What is Open Peeps Illustration?
Open Peeps Illustration is a set of free people illustrations that offers endless customization options. Created by the talented designer and co-founder of Blush, Pablo Stanley, these illustrations come in three different pose types - bust, sitting, and standing - and offer a range of customizable elements including hairstyles, skin tones, clothing options, and other details. With over 500 million unique and personalized illustrations possible, Open Peeps Illustration is an ideal way to perfectly match your brand and message.
The Benefits of Using Open Peeps Illustration in Your Designs
These customizable peeps are not only visually appealing, but also incredibly easy to use. With just a few clicks, you can create a unique illustration that will impress your audience and make your projects stand out. Plus, with both SVG and PNG files available, you can easily integrate these free people illustrations into your projects, no matter the platform or device (e.g. Figma, Studio, Adobe XD). And with CC0 licensing, these illustrations are completely free to use without attribution, so you don't have to worry about any legal issues.
Get Creative with Hand Drawn People Illustration
If you're looking to add some serious personality and creativity to your designs, Open Peeps Illustration is the way to go. These hand-drawn people illustrations are a great way to add some fun and flair to your projects, without breaking the bank. So why wait? Start creating your own customizable peeps and free illustration characters today!