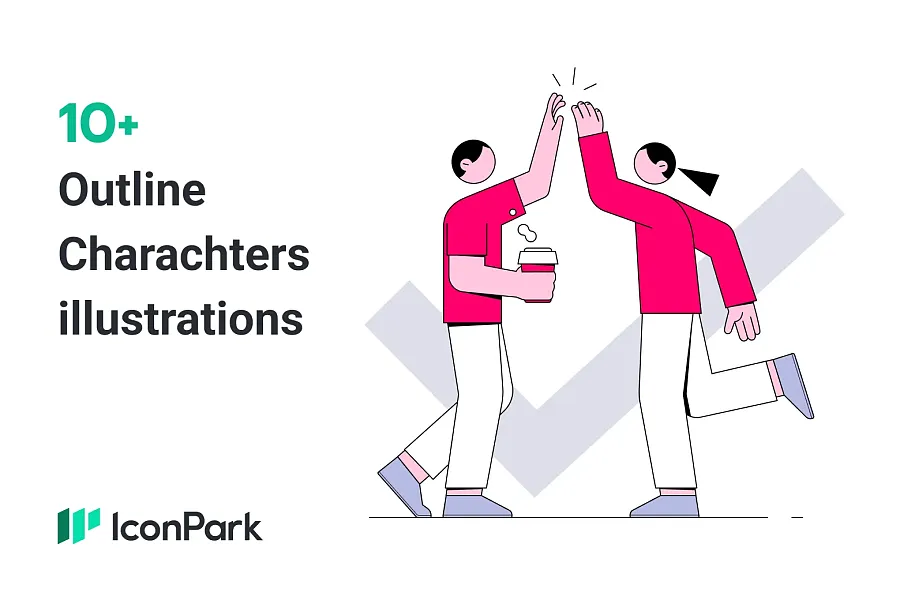 Looking for Awesome Outline Character Illustrations? Check Out IconPark!
Hi there! If you're looking for some awesome illustrations featuring outline characters, IconPark is definitely the place to be. They offer a fantastic selection of character illustrations, including outline people illustrations and even outline SVG people illustrations.
A Set of Simple Illustrations with Outlines and Color-Blocks
In fact, this set of simple illustrations I'm talking about right now has both outlines and color-blocks, and some really vivid characters to display different scenes. You can use these illustrations anywhere you need to, and you can even change the color matches to suit your needs. They're available in both PNG and SVG formats too.
IconPark: The Best Resource for Character Illustrations and More
Speaking of IconPark, they're an amazing icon library from ByteDance that offers a whole range of different codes and online tools. They're open source now too, so you can enjoy over 2,000 icons and 11 sets of system illustrations - including character illustrations and ecommerce illustrations- completely free!
Be Sure to Check the License Before Using Commercially
Just remember, while most of the vectors and resources are free for personal use, not all of them have commercial rights. Be sure to check the license on the original website before you edit, modify, or attribute any of the illustrations.
Now get access to this Eaglepack featuring outline character illustration and be inspired!