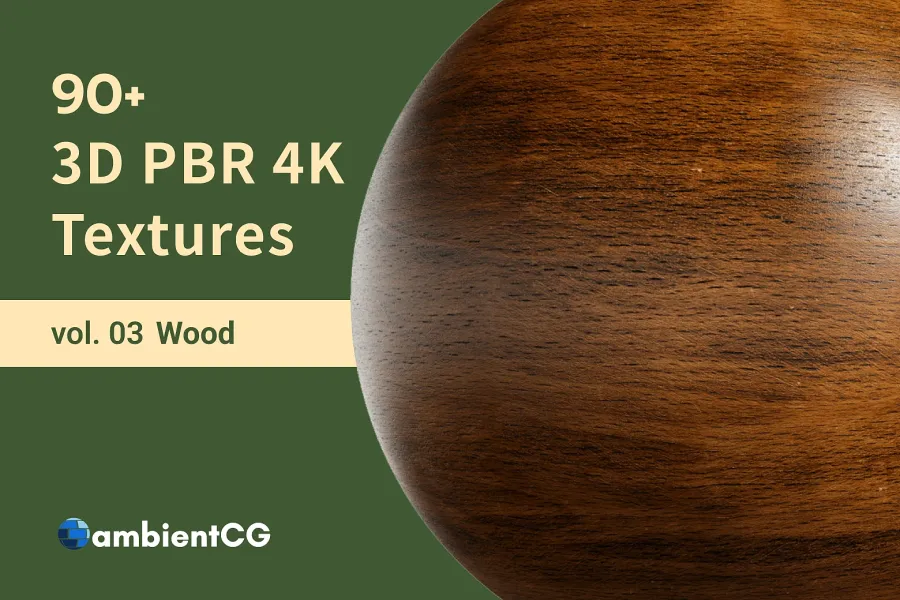 Are you a 3D designer or creator on the lookout for top-quality and free PBR resources to enhance your designs? Well, search no further than AmbientCG! This website, founded by Lennart Demes back in 2017, is an indispensable resource that every 3D designer and creator should have bookmarked.
Free, CC0 Textures for 3D Design and Visualization
They offer a wide range of free CC0 3D and HDRI materials that are frequently updated to ensure that you always have access to the latest and most incredible textures. And to make life even simpler for Blender users, they have made sorted and organized SBSAR files available for download that can be effortlessly imported and used in your projects.
An Extensive Collection of Free Wood Materials
When it comes to 3D and scene design, wood textures are crucial elements that are frequently used to create realistic and detailed textures for objects and surfaces in a 3D environment, such as wood flooring, furniture, and outdoor structures like fences and decks. That is why I have curated a comprehensive collection in this Eaglepack of over 90 different wood materials, each with its own unique style and pattern. With this Eaglepack, you can be sure to find the perfect wood texture for your next project.
Explore This Curated Eaglepack of Free PBR Wood Textures
In search of even more fantastic free textures to add to your toolkit? Look no further! This expertly curated selection of textures includes the PBR Marble Texture and the Sky & Outdoor HDRIs. You won't find this kind of high-quality and extensive range of free PBR resources anywhere else.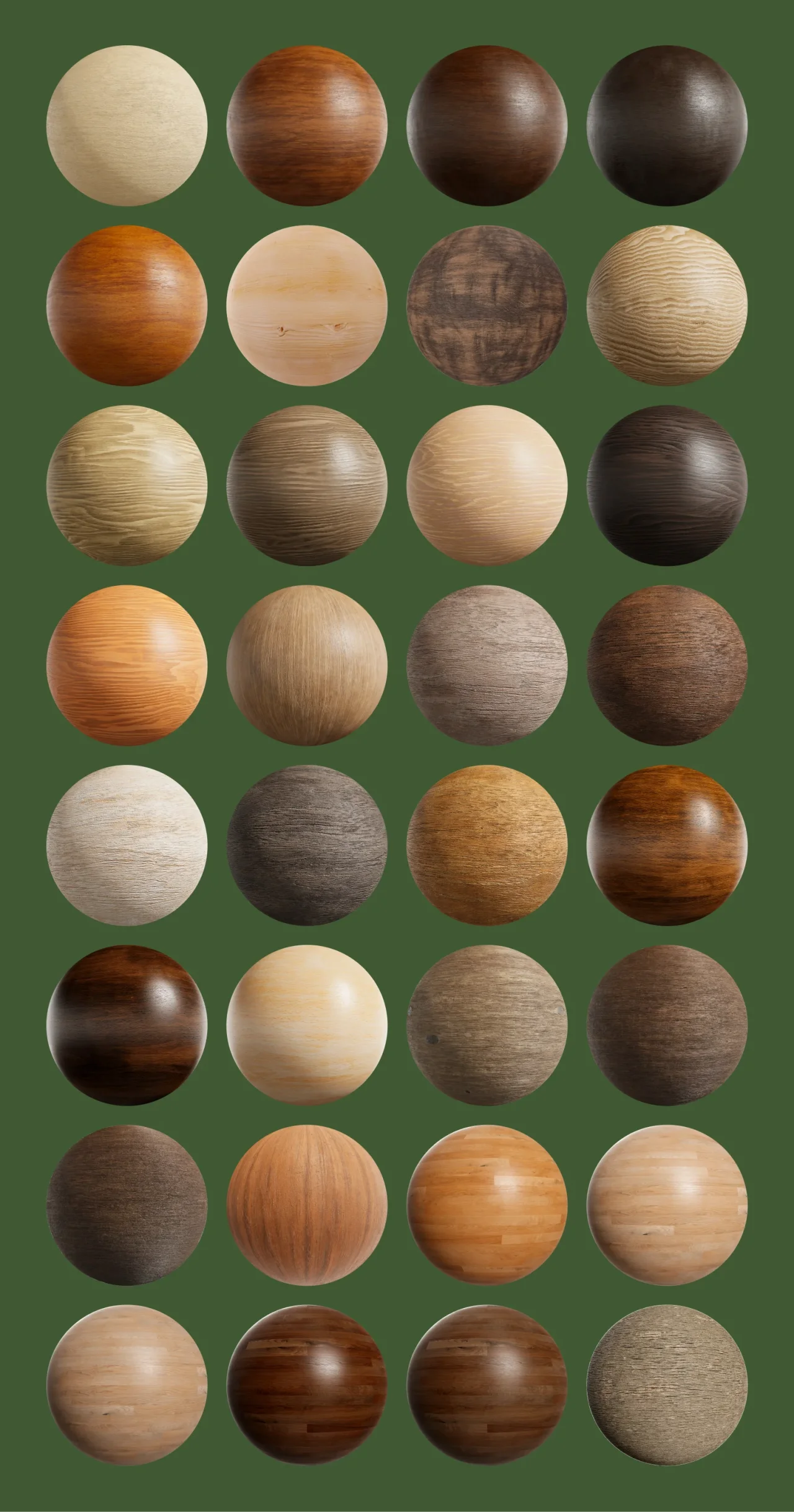 Why Wait? Download Eaglepack Today and Elevate Your Designs [Eaglepack Preview]
With AmbientCG, you have the opportunity to access top-quality and free PBR resources that can take your 3D designs to the next level. Don't miss out on the chance to add our extensive collection of wood materials to your toolkit for free. Download Eaglepack now and start creating stunning designs with ease!