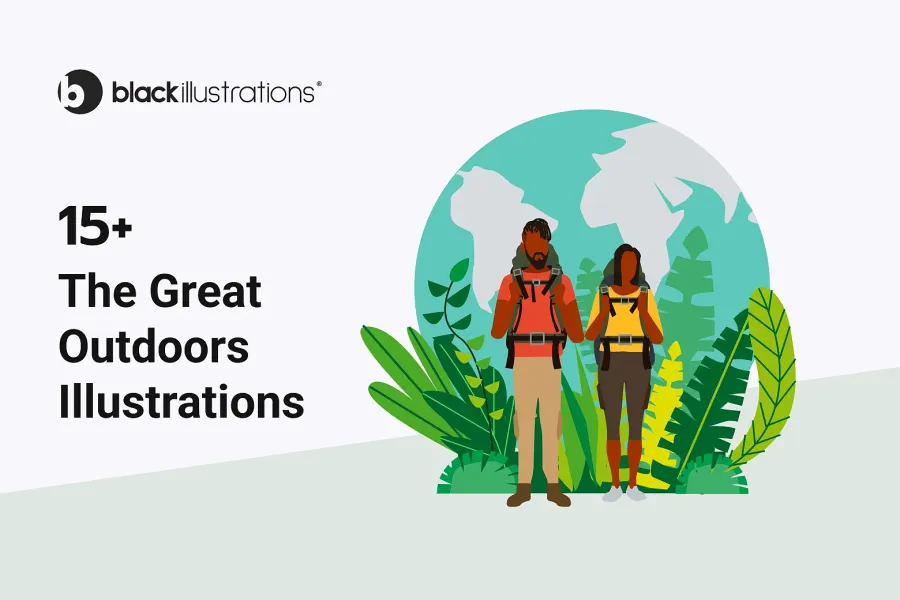 Discover Free Illustrations that Capture the Beauty of Nature and the Great Outdoors
Looking for free illustrations that capture the beauty of nature and the great outdoors? Look no further than Black Illustration's Great Outdoors Illustration Pack. Their simple yet fresh style can elevate your design with people-in-nature illustrations that align perfectly with your outdoorsy or nature-themed brands.
Choose from a Collection of 15 Best Free People Illustrations
Choose from a collection of 15 best free character illustrations, all available in PNG, JPG, Sketch, and XD formats, and covering various themes such as rustic, casual, garden, BBQ, recycling, fishing, hiking, and travel lifestyle. You can also explore their casual Outdoors Illustration Pack and outdoors clipart to find the perfect character for your website or presentation.
Incorporate these Free People Nature Illustrations to Add a Touch of Relief to Your Designs
Incorporate these free people nature illustrations to add a touch of relief to your designs and upgrade your web designs today!