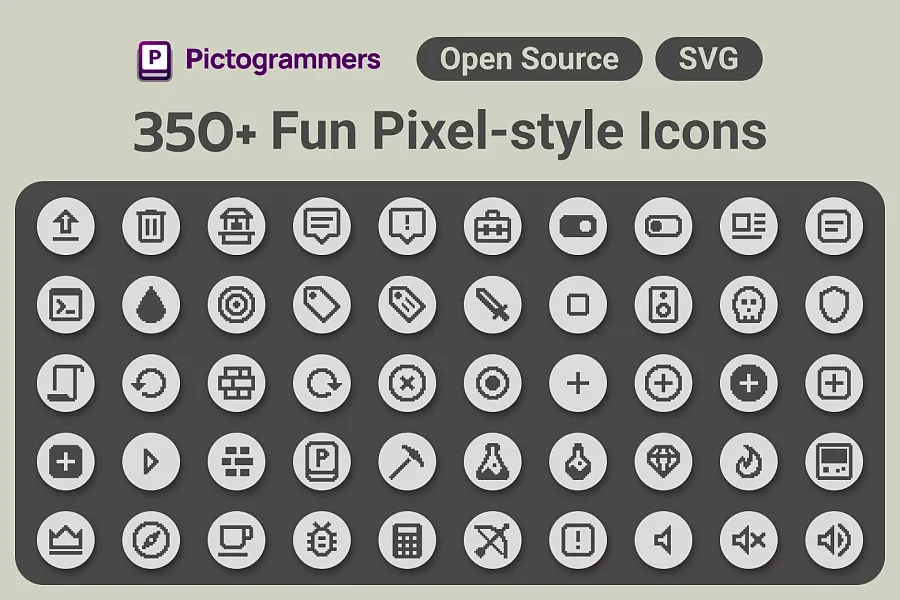 Pictogrammers: An Open-Source Icon and Font Resource Library
Gathering like-minded partners from around the world, Pictogrammers is an open-source icon and font resource library operated without compensation. Its aim is to provide high-quality and diverse icons and free fonts. With pixel art icons, MDI icons, and more, Pictogrammers welcomes contributions to create a constantly growing and evolving resource library.
Explore a World of 350+ Pixel Art Icons
Discover a collection of nostalgic, cute, and interesting pixel-style high-quality SVG icons in Eaglepack. These icons bring a nostalgic game feel and can be easily incorporated into various design projects. With a diverse range of themes and applications, designers and developers can add a touch of fun and personalization to their projects of any size.
Download Eaglepack for Pixel-Perfect Design
Ready to add a unique touch to your design projects? By downloading Eaglepack, a collection of high-quality SVG icons with a pixelated style, you can explore endless possibilities to enhance your designs with charming icons and create a captivating visual experience.