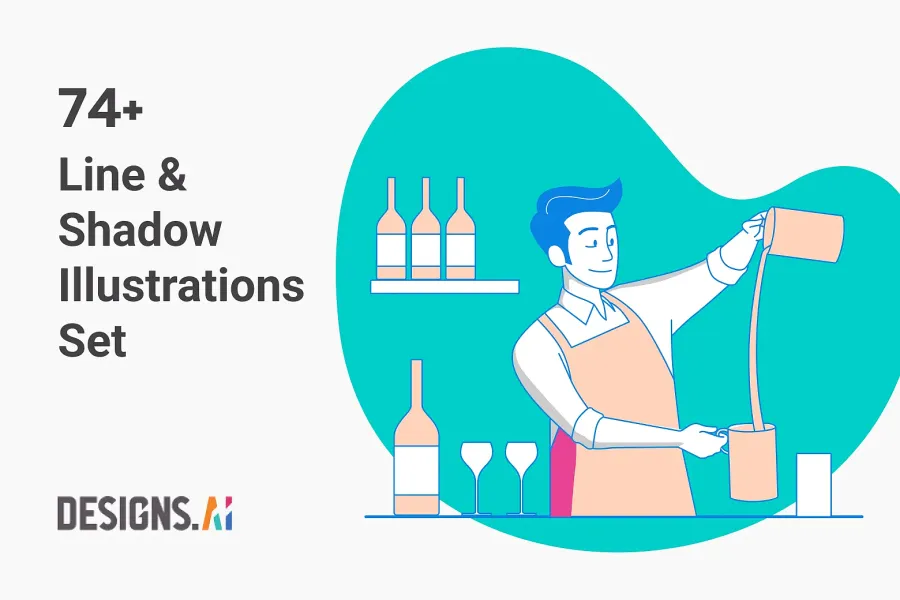 Designs.AI's Collection of 70+ Professional Illustrations for Your Brand
Looking for Professional Illustration Ideas? Check Out Designs.AI's Collection of Career Illustrations with Shadow!
Designs.AI is a design platform that offers a wide range of creative tools to help enhance your designs. One of its recent additions is a collection of professional illustrations, including career illustrations with line and shadow, perfect for adding sophistication to your website. With access to this professional illustration set, you can customize your designs to match your brand's needs and make your site more engaging and attractive to customers.
Benefits of Incorporating Professional Illustrations into Your Online Store
Using professional illustrations can have a significant impact on your brand's success and enhance the user experience. Designs.AI's collection of professional illustrations provides you with a wide range of career illustrations, hobbies, and more, allowing you to add a touch of personality to your online store. These professional illustration images are available in PNG and SVG formats, and you can change any colors you need.
Free and Editable Professional Illustrations for Personal and Commercial Use
Designs.AI's collection of professional illustrations is free to download and editable. However, make sure to check the regulations before using them for commercial purposes. With this free illustration set, you have the opportunity to take your brand to the next level and get inspired with professional illustration ideas. Don't miss out on the chance to enhance your brand's success and incorporate professional illustrations into your online store.