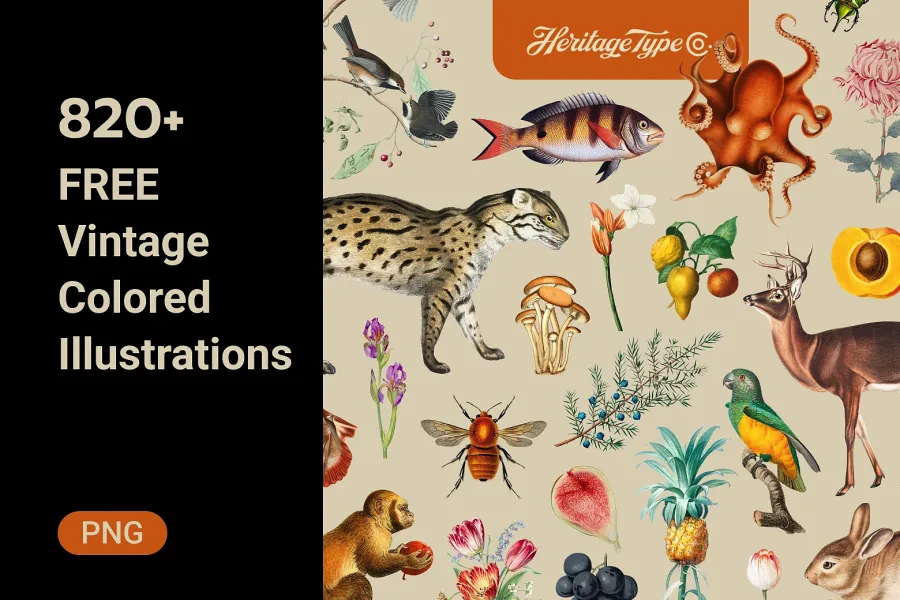 Retro Design Focus: Introducing Heritage Type's Vintage Vector Art, Illustrations, and Drawings
Looking for vintage design inspiration? Heritage Type has you covered with their wide range of resources, including fonts, vintage vector art, illustrations, and brush materials.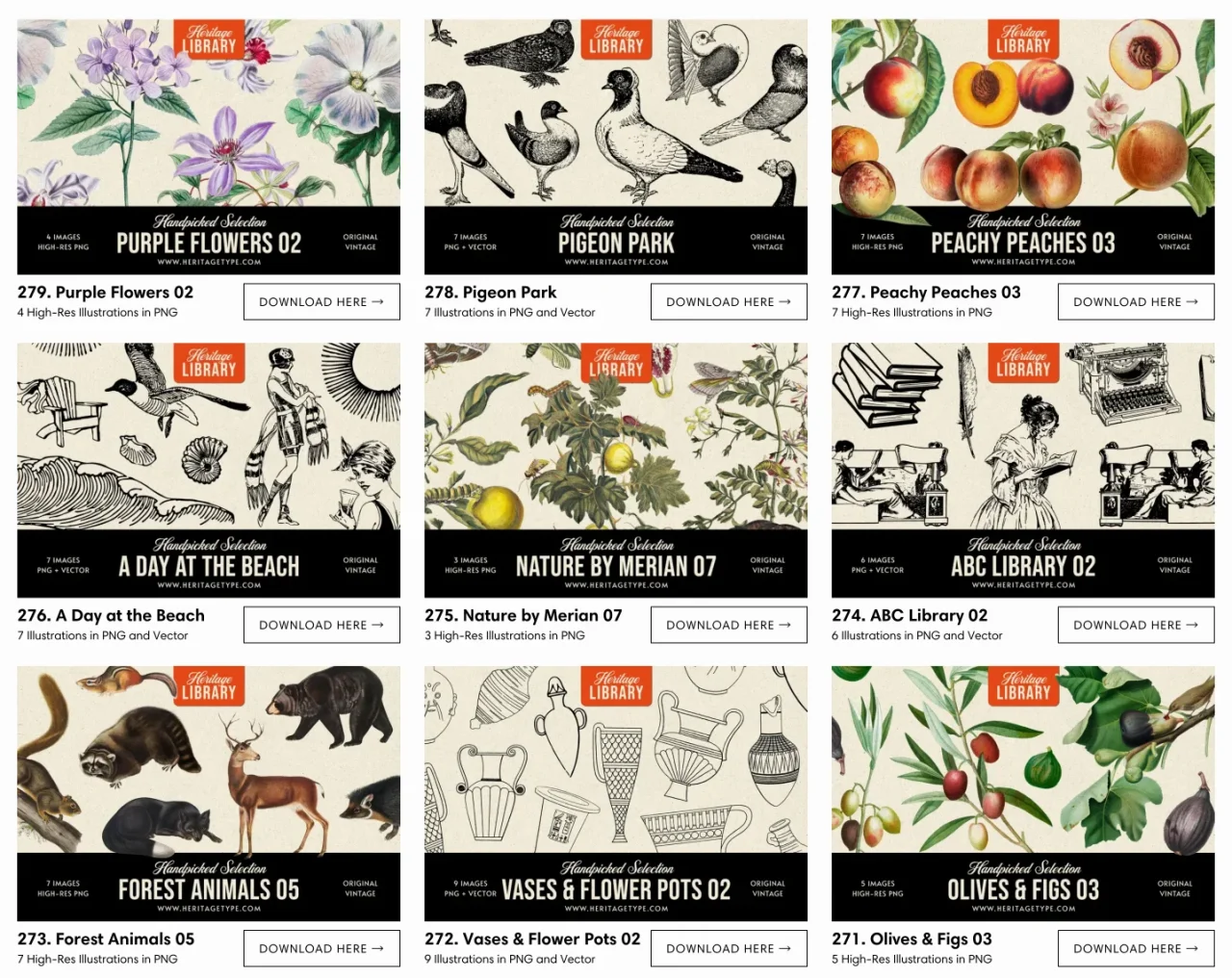 Vintage Vector Art, Illustrations, and Drawings: Perfect for Adding Retro Flair to Your Projects
Create unique visual effects with Heritage Type's vintage vector art, illustrations, and drawings. These resources have a strong retro style and artistic flair that can elevate any branding, print, or website project.
Font and Design Tutorials: Learn to Design in a Retro Style with Heritage Type
Interested in creating retro-style designs? Check out Heritage Type's font and design tutorials. From vintage ornamental logos to packaging designs from the 1920s to the 1950s, their tutorials cover a variety of topics to help you achieve a retro look.
270+ Sets of Free Commercial-Use Retro Illustration Resources: Flowers, Animals, Architecture, People, and More
Heritage Type offers over 270 sets of free commercial-use retro illustration resources, including 820+ illustrations in total. From flowers and animals to architecture and people, these resources are perfect for graphic designers and editors looking to add a touch of vintage flair to their projects.
Download Eaglepack - Your One-Stop Shop for Retro Design Resources
Whether you're a graphic designer, editor, or illustrator, this Eaglepack has everything you need to create stunning retro designs. Download Eaglepack for more free resources.