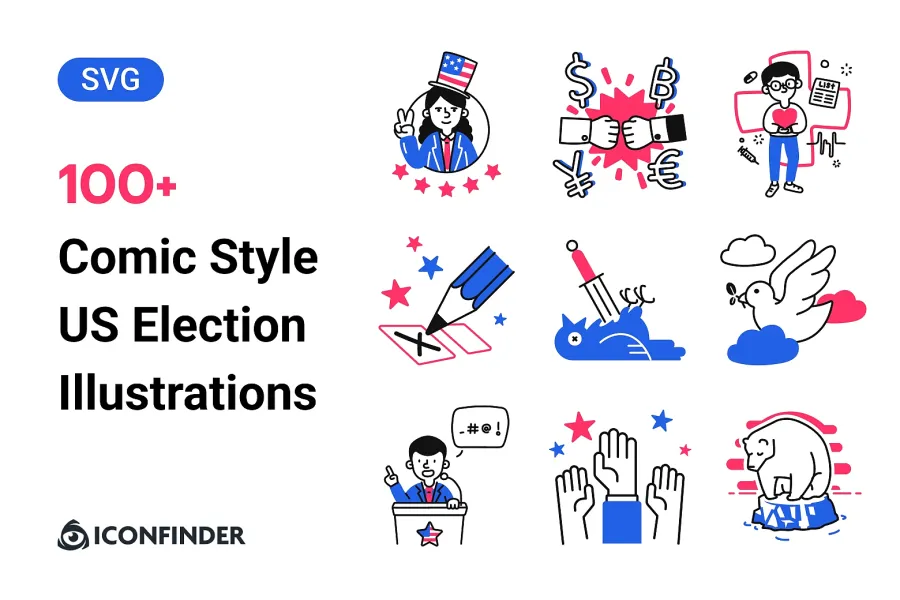 Looking for Vote Clipart for Your Election Design Project?
Looking for vote clipart or voting clipart for your upcoming election design project? Look no further than Iconfinder's vast collection of high-quality free illustrations and graphic packs!
Vivid and Humorous Comic Style Election Graphics for News or Current Affairs Topics
If you're looking for illustrations with a vivid and humorous comic style suitable for sharing news or current affairs topics, consider the election illustrations shared by Iconfinder. Although the theme of the illustrations is the 2020 US election, there is no specific year marked in the illustration set, and the characters and objects are quite detailed. It is convenient to use them for any current events related to elections.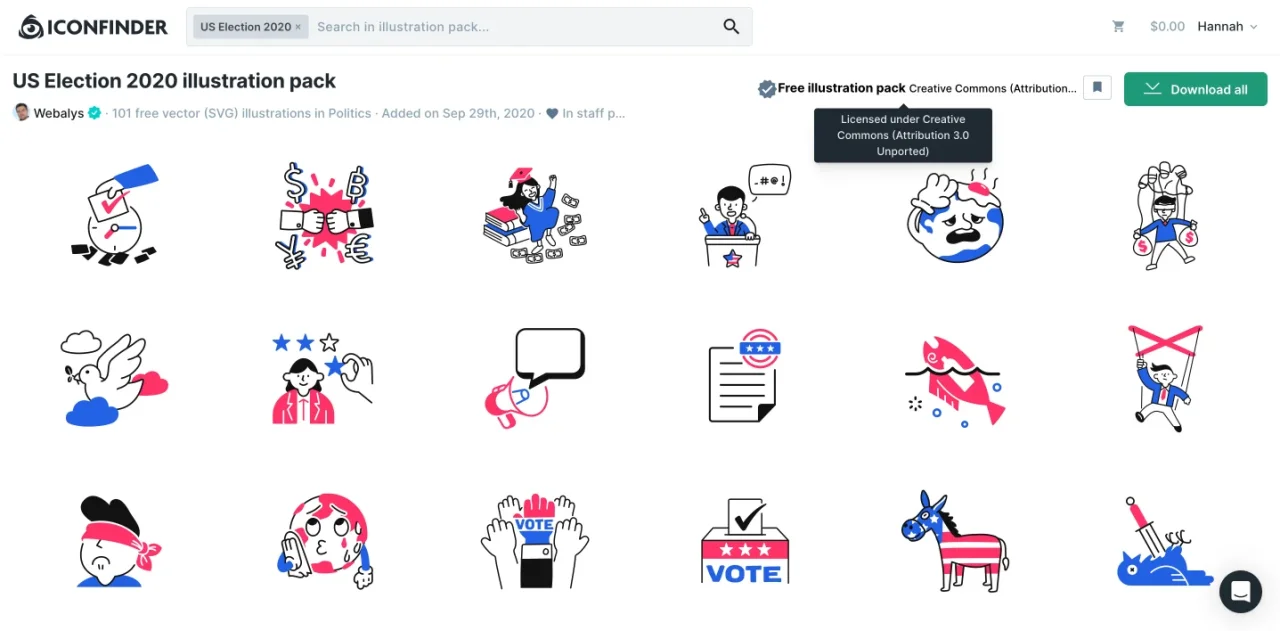 In addition to the polar bear and dove that represent environmental and war issues, the donkey and elephant respectively represent the Republican Party and the Democratic Party of the United States. Interestingly, the Republican Party is traditionally associated with the color red and the Democratic Party with the color blue, a convention that did not become fixed until around 2000.
Get Creative With the Perfect Election Graphic with Iconfinder
Need more creative illustrations for your design project? Iconfinder has got you covered with their vast collection of free illustrations and icon packs. From office work & daily life to vote illustrations, their illustrations cover a wide range of themes, allowing you to choose the perfect character for your project.
Easy Incorporation with Adobe Illustrator, Figma, and More
Incorporating these illustrations is easy too, with options to use them with Adobe Illustrator, Figma, and MasterGo. You can even preview Eaglepack's 100 voting illustrations, which feature a refreshing color palette, lively characters, and practical designs.
Upgrade Your Web Designs Today! [Eaglepack Preview]
Start upgrading your web designs today and make them stand out with voting cliparts and graphic packs!