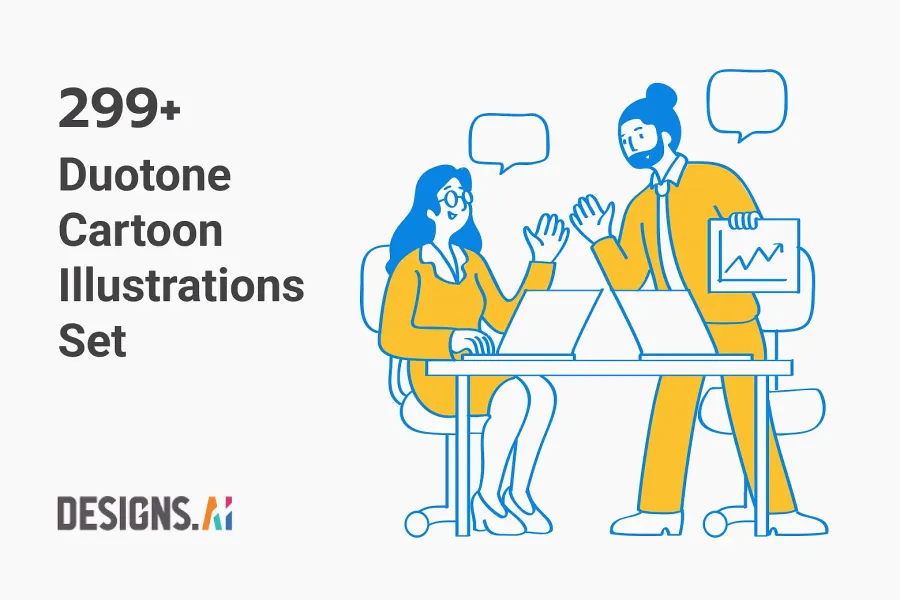 Explore the Cartoon Character Illustration
A cartoon character icon is a simplified graphical representation of a character, often used as a symbol or avatar to represent a brand, product, or service. These icons are typically designed with bright colors, exaggerated features, and a simple shape that is easily recognizable and memorable. Cartoon character icons are commonly used in marketing and branding, as they are a fun and engaging way to connect with audiences and create a sense of personality for a brand.
How to Use Cartoon Character Illustrations?
This collection of duotone illustrations offers a variety of scenes, including workspaces, daily life, holidays, and even religious themes. With nearly 300 cartoon people illustrations in SVG and PNG formats, you can find the perfect one to add playfulness and creativity to your design project. They are editable and downloadable for free, but be sure to check regulations before using them.
Ready to Explore the World of Cartoon Character Illustration?
Whether you are a designer, marketer, educator, or simply a lover of all things fun and creative, there is something for everyone in the world of cartoonish characters. So why not take a few moments to discover the possibilities and see what kind of magic you can create with cartoon character illustration? Start exploring today!