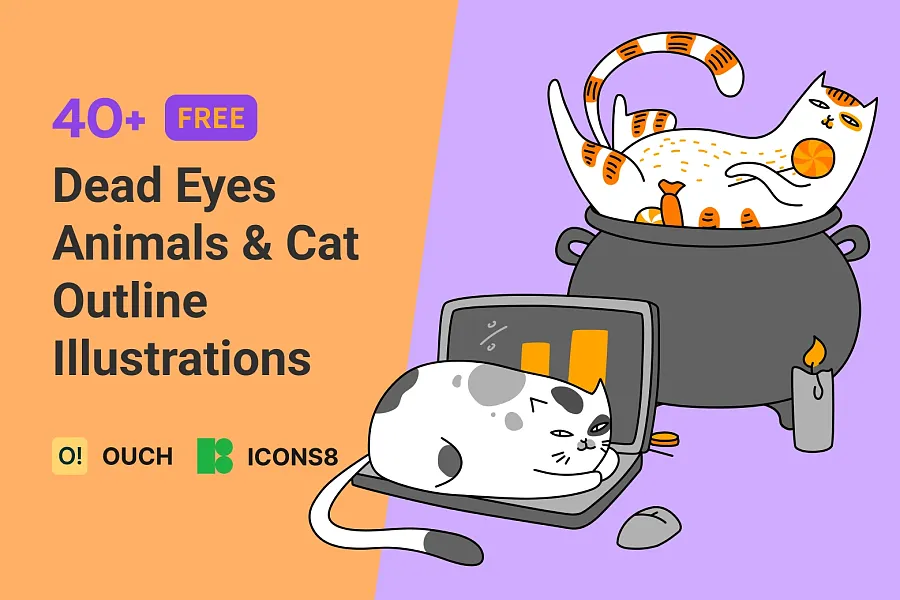 Hey there, fellow animal lovers! Remember the Sammy-style illustrations I shared with you last time? Well, I'm back with even more! Introducing my new collection of CAT-tivating drawings, perfect for all animal lovers out there! Whether you're a cat person or a dog person, you can't deny the adorable and playful nature of these feline friends. So take a break from your busy schedule and indulge in some much-needed stress relief with these hilarious and heartwarming illustrations.
New Collection of Cat Illustrations: Purr Style and Cole Style Illustrations
Wondering where we got these delightful illustrations from? Look no further than my Purr series from Ouch! This carefully curated collection showcases the best of the best when it comes to cat illustrations, capturing the delicate movements and playful swishing of cats' tails. And for those who love a humorous take on the world, check out our Cole series, with witty captions and deadpan expressions sure to make you chuckle. With my new collection, I'm sure you'll find the perfect cat illustration to brighten your day.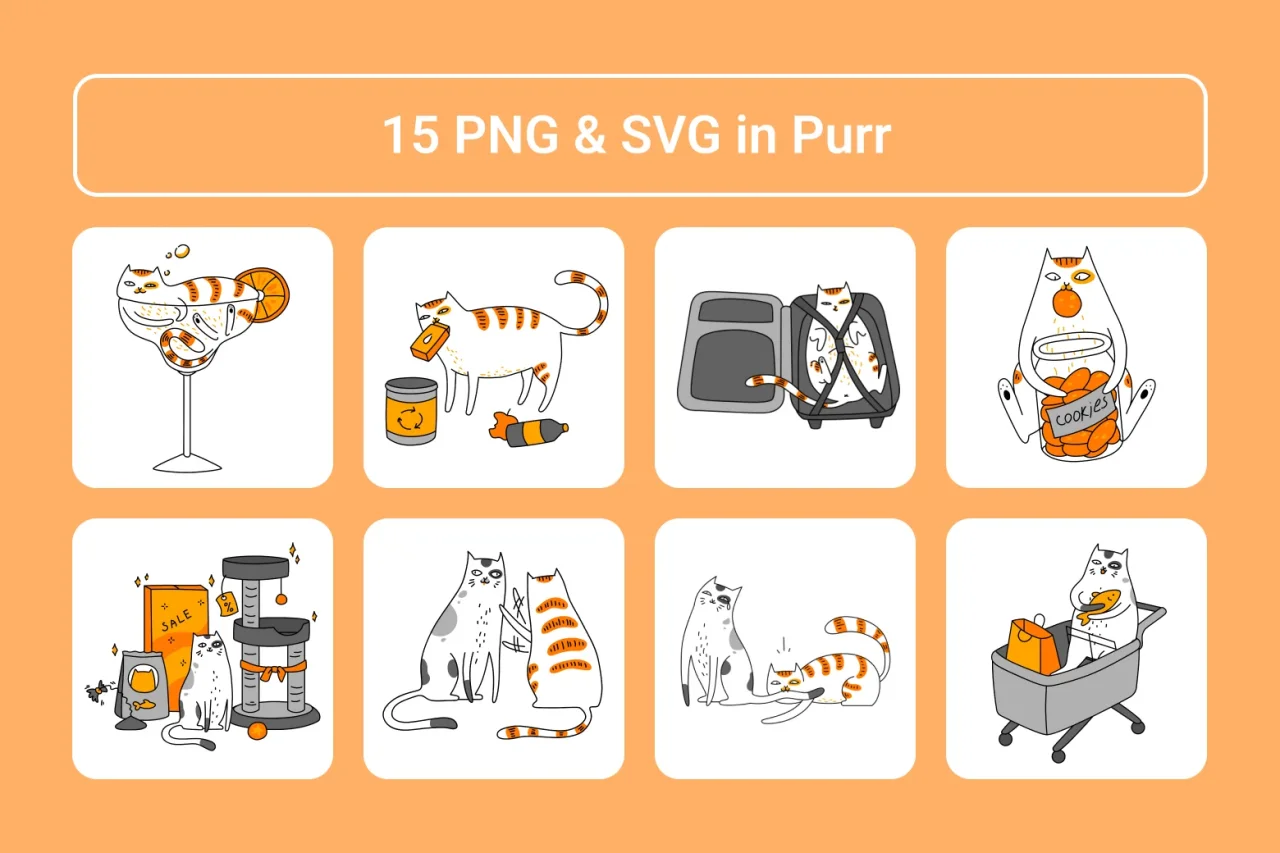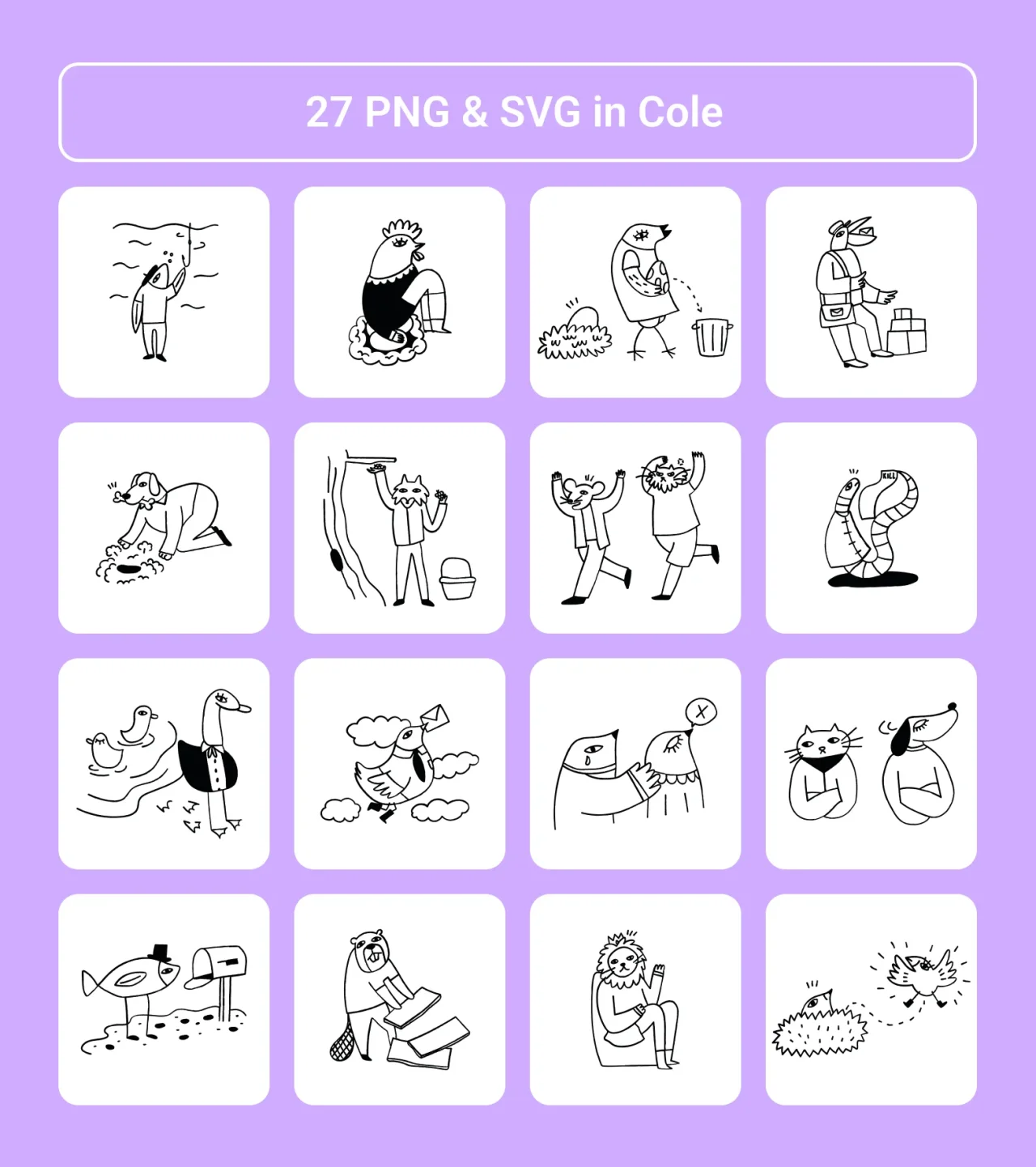 Free Animal Illustration Pack: Eaglepack Preview
Looking for even more animal illustrations? Check out this free animal illustration pack, Eaglepack! With a wide range of animal illustrations, including cats, dogs, and more, Eaglepack is the perfect addition to any project. So take a break, relax, and let my animal illustrations transport you to a world of cuteness and laughter.
Whether you're a cat lover or a dog lover, the cat illustrations, animal illustrations, purr style illustrations, and cole style outline illustrations from Ouch are sure to put a smile on your face. So why wait? Start browsing my collection today and discover the therapeutic benefits of looking at cute animals. Keep calm and purr on!