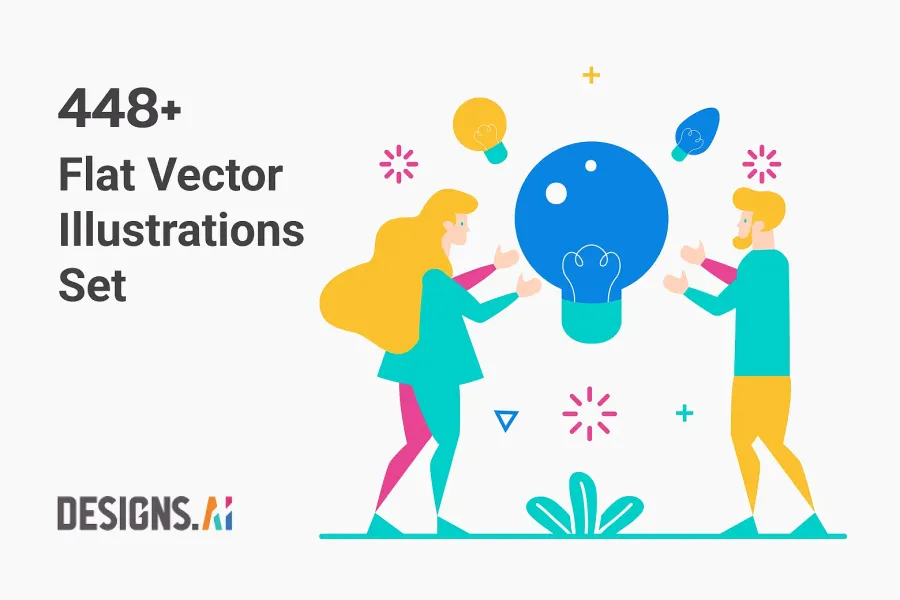 Looking for free vector illustrations that depict everyday life situations and people? This Eaglepack of nearly 450 high-quality illustrations offers just that. Each illustration is drawn using pure colors and features exquisite details, making them ideal for use in a variety of contexts.
Get Your Hands on These Amazing Daily Life Illustrations!
Daily Life Vector Illustrations
This collection includes a range of illustrations depicting daily life situations, including Internet usage, abstract thoughts, and more. With so many options to choose from, you're sure to find an illustration that fits your needs perfectly.
Two Formats Available
These free illustrations from Designs.AI offer illustrations in two formats: SVG and PNG. This makes it easy for you to use our illustrations in a variety of contexts and to change the colors as needed.
Incorporate Vector Illustrations In Your Design For Free
Most of the illustrations in this collection are available for free download and personal use. Some even allow for commercial use. However, please note that not all illustrations have permitted rights for commercial use. It's important to confirm the license on the original website before making any edits, modifications, or attributions.
Customizable Illustrations
If you don't have access to design software to change the colors of the illustrations, they offer an online service that allows you to modify the colors before downloading. Simply visit their website to try it out or download this Eaglepack to get comprehensive ideas to enhance your design!
In summary, this Eaglepack of free vector illustrations is perfect for those looking for high-quality, detailed illustrations of daily life situations and people. With easy-to-use formats and an online service for color modification, it's a great resource for personal and commercial use (where permitted).