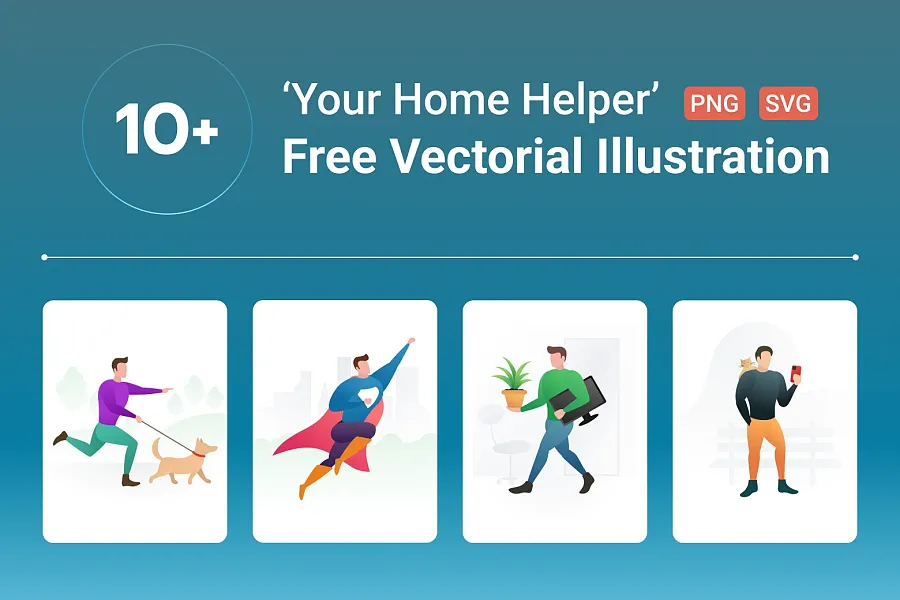 Looking for some domestic helper illustrations to make your daily household routine easier? We've got you covered! Download our latest free illustration Eaglepack featuring personal home helpers, including domestic helper people illustrations and other home helper illustrations.
Free Character Illustrations by Qubstudio
These free character illustrations are released by Qubstudio, a design company that specializes in UI/UX and branding. You can also find more of their works on Dribbble.
Ready-to-Edit Illustration Files [Eaglepack Preview]
Their PNG, SVG, and FIG files are ready to be directly imported and edited, making it easy for you to spruce up your home with these amazing house helper illustrations. Download Eaglepack today and take the first step towards transforming your home!