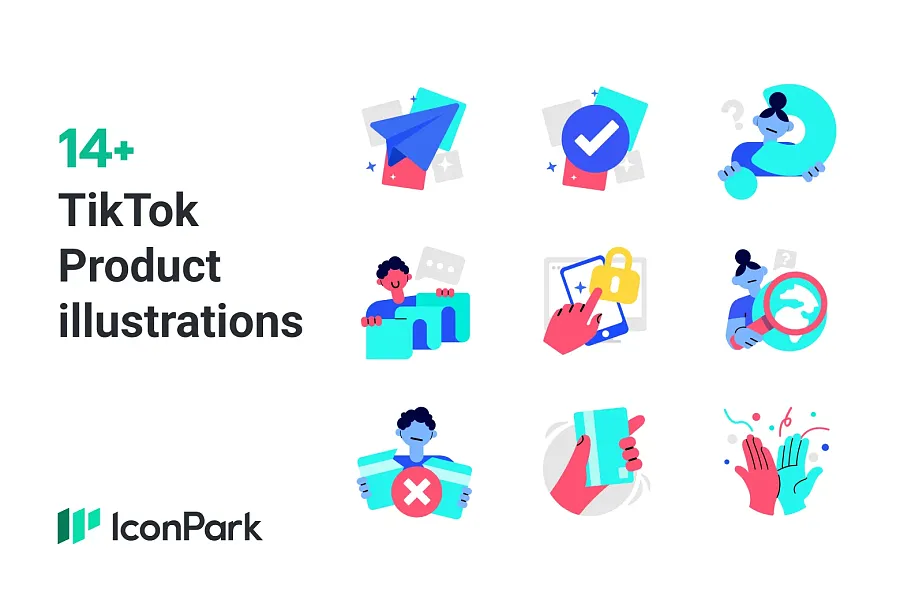 How IconPark's TikTok Collection Can Boost Your Brand?
IconPark, an icon library created by ByteDance, provides various codes and online tools. As of September 2020, this library is open source and includes over 2,000 icons and 11 sets of system illustrations. ByteDance, a Chinese internet technology company, is the creator of the popular mobile application TikTok, among others.
How to Use E-commerce Illustration?
IconPark recently created a collection of illustrations in the style of TikTok ideas, aimed at making the brand appear younger and more powerful. The collection is available in PNG and SVG formats and is perfect for incorporating into ecommerce sites. They are editable and downloadable for free, but be sure to check the regulations before using them.
Look no further! Download Ecommerce Illustration Today
Incorporating ecommerce illustration into your online store can have a significant impact on your brand's success and enhance the user experience, making your site more engaging and attractive to customers. IconPark's TikTok collection is an excellent example of how illustrations can be used to create a powerful brand image.