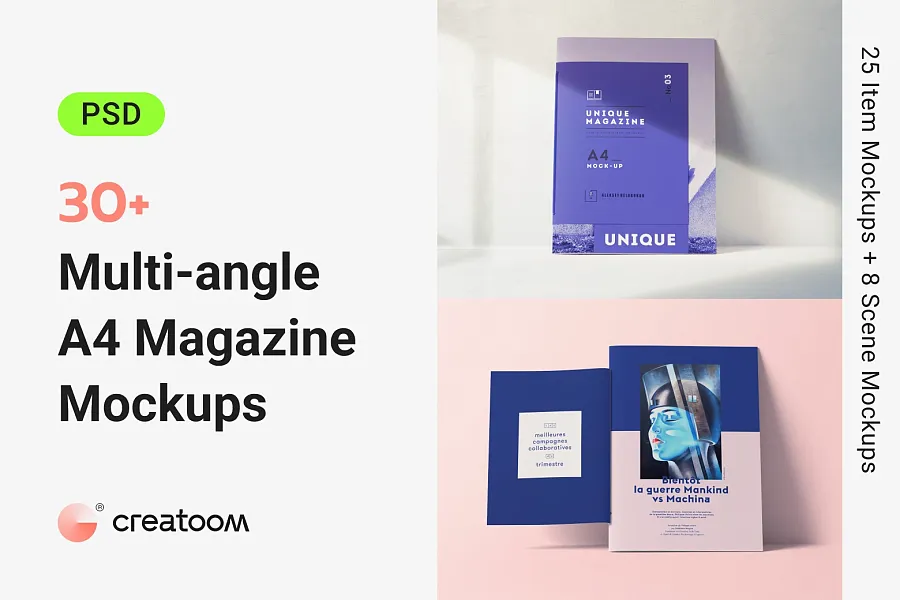 Are you designing magazine covers and looking for magazine mockup resources? Look no further to this Eaglepack with free magazine mockups!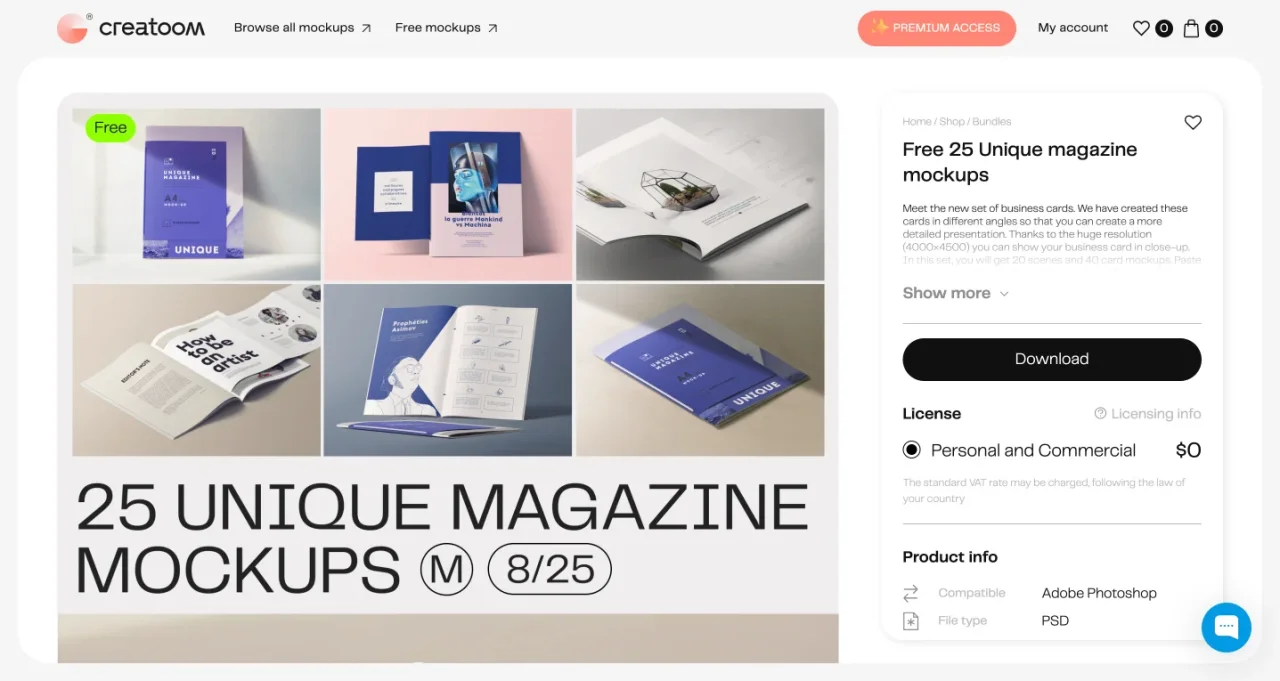 Get Comprehensive Resources of Magazine Mockups From Creatoom
Creatoom is a platform that offers an extensive range of high-quality resources and comprehensive content categories that specialize in providing design prototype models for graphic designers. It also offers a complete set of magazine mockup prototypes and projects at a reasonable price, making it a worthwhile collection.
Access to Free PSD Mockups and Magazine Mockup Prototypes
In addition to the paid resources, Creatoom offers a variety of free psd mockups and magazine mockup prototypes that you can use for both personal and commercial use. The A4-sized magazine mockup prototype provides 25+8 different simulation angles, which helps designers present their design concepts more effectively. The mockups are exquisitely crafted with realistic effects, high quality, and detailed lighting, and even come with a background image file and simple instructions for use.
Improve Communication Efficiency and Proposal Success Rates with Magazine Mockup Prototypes
Without denial, using magazine mockup prototypes can help improve communication efficiency and proposal success rates. Simply import your design into the PSD file, and you can quickly achieve a professional photographer's effect, allowing clients to intuitively understand the future appearance of the product.
This makes it an essential tool for packaging and graphic designers when creating proposals or portfolios. Whether you are developing a new product and need to prepare promotional advertising, printed materials, and more, using model prototypes can help you create a more sophisticated and atmospheric visual effect.
Eaglepack Preview
Check out our Eaglepack Preview to get a better understanding of the magazine mockup prototypes and other resources available on Creatoom. Start exploring Creatoom today by downloading this Eaglepack to find the perfect magazine mockup prototype for your design needs.