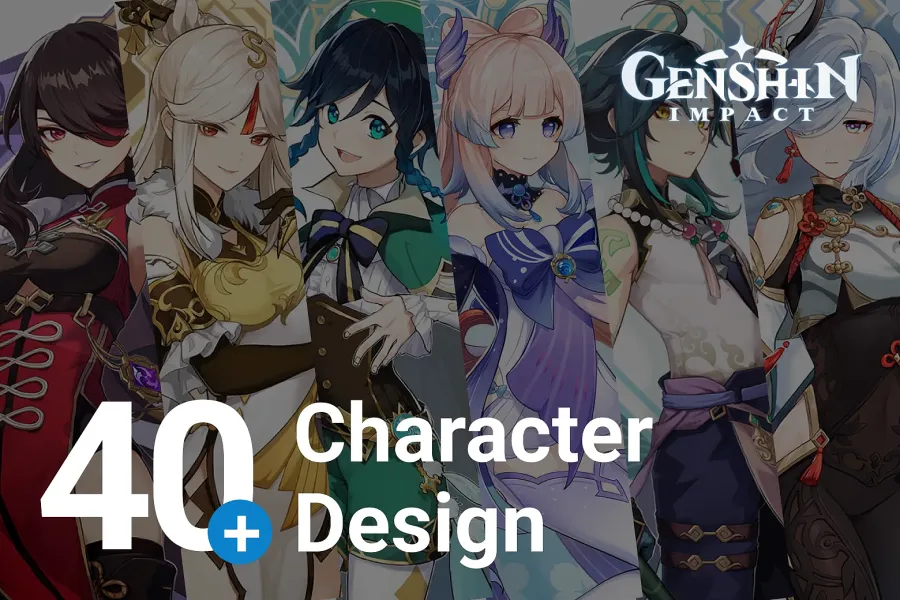 Are you a Genshin Impact enthusiast looking for inspiration to design unique characters? Look no further than this free stock illustration library collected by me! With over 40 pieces of artwork, you are sure to find the perfect reference for your next character design.
What Is Genshin Impact?
Genshin Impact is a popular open-world action role-playing video game developed by miHoYo, set in the fictional world of Teyvat. Players explore various regions, battle enemies, solve puzzles, and collect resources to uncover the game's many secrets. The game's unique character system allows players to customize a team of up to four characters, each with their own abilities and personalities. Genshin Impact has gained a massive following and is widely praised for its stunning visuals, engaging storyline, and deep gameplay mechanics.
Best Use of this Inspiration Pack [Eaglepack Preview]
To get started, simply download these free character reference arts and browse them in Eagle App. Then, you can "Open in new window" to reference multiple arts at once while creating new characters and designs.
So, if you're ready to unleash your creativity and create stunning character designs, start exploring Genshin Impact character design inspiration library today. Whether you need genshin impact concept art or genshin impact character ideas, you'll find plenty of inspiration to help you design a character that truly stands out.