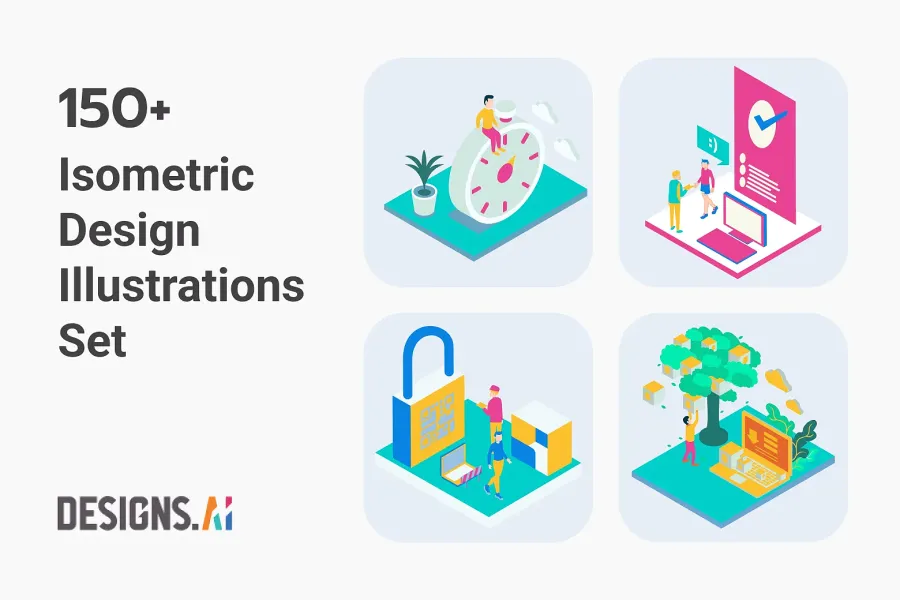 Isometric design and illustration have become increasingly popular recently. If you're looking for a comprehensive set of isometric illustrations, then you might want to check out this Eaglepack of isometric design illustration set, which includes 150 pieces covering various subjects.
Comprehensive Collection of 150 Isometric Illustrations
These free illustrations are perfect for website demos, mobile devices, and presentation slides. You can download them for free in SVG and PNG formats and easily change the colors to suit your needs.
Easily Change Colors That Are Perfect for Website Demos
If you don't have a design software to modify the colors, you can try the online service available on the original website, where you can also download the illustrations for free. However, please note that not all of the resources are available for commercial use, and you should confirm the license on the original website before editing, modifying, or attributing any of the files.
Get Your Hands On Eaglepack of Free Illustrations!
So, why not download the isometric vector art for your personal or commercial use today and see how it can enhance your designs! Don't forget to also check out this Eaglepack of free isometric illustrations to see what other resources are available.