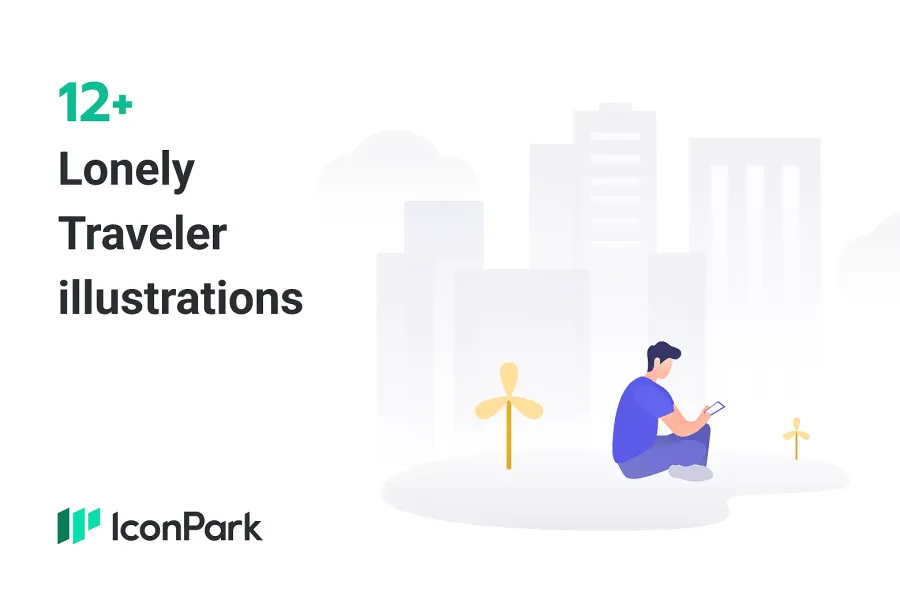 Looking for high-quality, free illustrations to add some personality to your design project? IconPark's Lonely Traveler Illustration collection offers a wide range of options that is sure to add some intrigue to your work!
Lonely Traveller Illustrations to Pop Your Website Design
If you're looking for even more scene-focused illustrations, the 'Lonely Traveller' set is a great choice. These illustrations showcase users surfing the internet and offer a variety of gradients and transparency to add visual interest to your website or mobile devices. Available as both PNG and SVG formats, these illustrations are sure to make your project stand out.
IconPark: A Great Free Option for Design Resources
And for even more design resources, IconPark is a fantastic option. This icon library from ByteDance offers over 2,000 icons and 11 sets of free illustrations and is now open source since September 2020. While many vectors and resources are free for personal use, it's important to note that not all files have permitted rights for commercial use. Make sure to confirm the license on the original website before editing, modifying, or attributing any files.
Elevate Your Design With Lonely Traveler Illustration
So whether you're looking for character illustrations or scene-focused designs, this Eaglepack has you covered. Download the lonely traveler illustration or any of the other free illustrations curated by me today and elevate your design project to the next level!