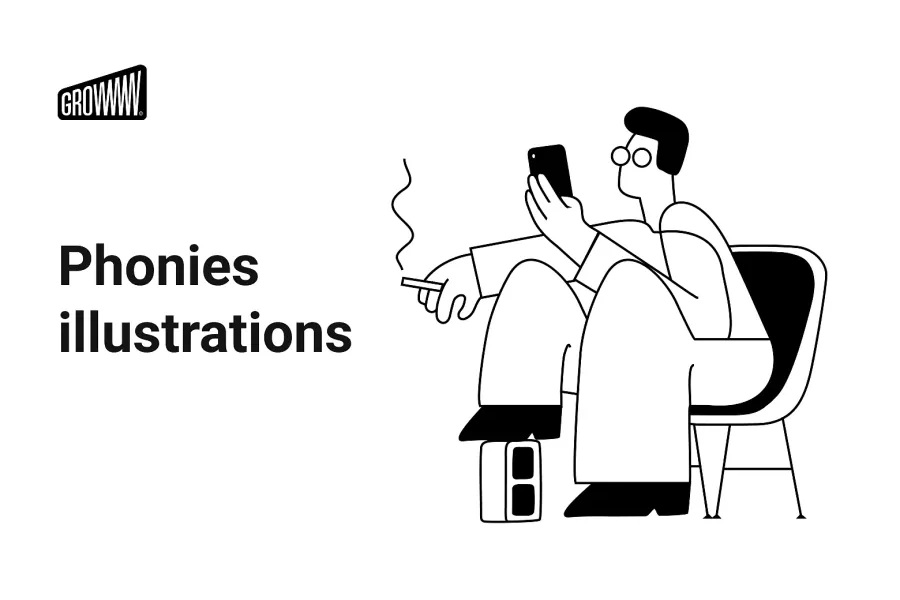 Free People Illustration Pack with Dog and Cat Characters Included
If you're looking for People Illustrations to download for free, this set might be what you're after and worth checking out! These simple, black and white illustrations are perfect for adding some stylish flair to your landing pages or mobile screens. The set includes 8 illustrations, featuring a variety of characters, including a dog and cat, which will surely delight any cat-lovers or dog-lovers out there.
Check License First! Elevate Your Design with Eaglepack Today
While this resource features phonies character illustration, it also offers a free people illustration pack that you can download. The illustrations are available in AI, SVG, PNG, and PDF formats, and most are free for personal use.
However, it's important to note that not all files have permitted rights for commercial use. To avoid any issues, it's best to confirm the license on the original website before making any edits, modifications, or attributions.
Without further ado, download this Eaglepack of phonies people illustration today to elevate your design!