25k+ FREE Reshot Icons for ADs, Design, Marketing Emergencies
If you're looking for royalty-free SVG icons for your ads, designs, or marketing emergencies, Reshot has got you covered. With over 25,000 icons in multiple styles, Reshot also offers a variety of vectorial illustrations that can be used for various design projects.
In addition to the icons, Reshot also features over 1,000 free multi-style illustrations, which are great resources for marketing persons and designers alike. LucyAnn shared the Eaglepack link on the Eagle Community, and you can find it at 1000+ FREE Multi-styles Illustrations.
How to Use Reshot Icons?
While there are thousands of design resources available on the internet, it can be challenging to check their licenses. Sometimes, you may not be able to use a particular icon for commercial use or modify it. However, Reshot's free license allows you to use its icons and illustrations in social media posts, online marketing ads, educational and commercial projects, and editorial projects. You can find more usage instructions on its license page.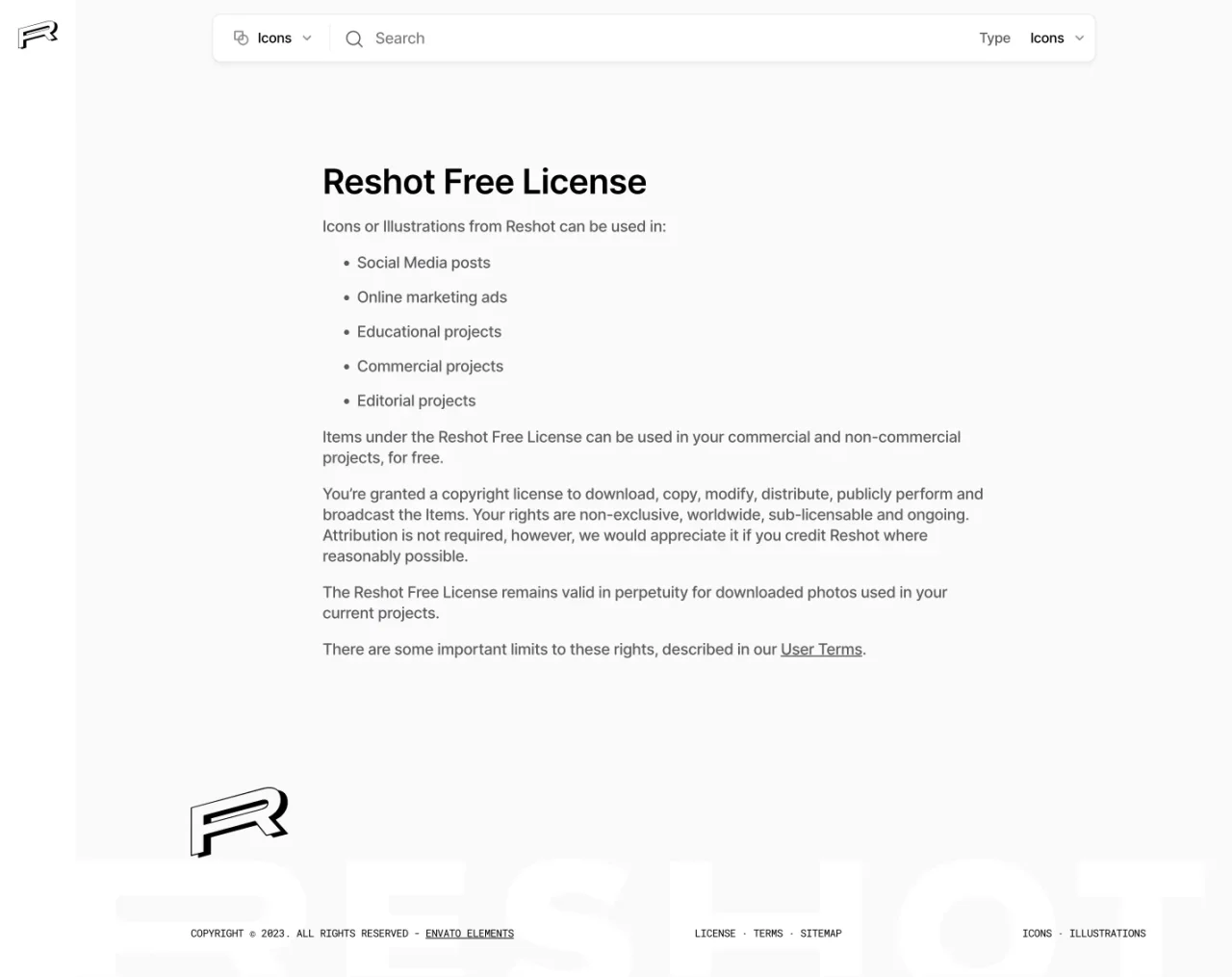 How to Organize Your Icons with Eaglepack Folders and Tags
Organizing over 25,000 icons and 500 collections can be daunting. To make it easier, you can use a rule to range files based on the first word of the folder, which represents the subject and style (sorted in alphabetical order). Additionally, you can mark colored icons with a purple style for easy identification. You can also add tags to help you quickly find the icons you need. We recommend setting up a group of tags based on style and category, as shown in the sample picture below. However, you can customize your organization based on your preferences.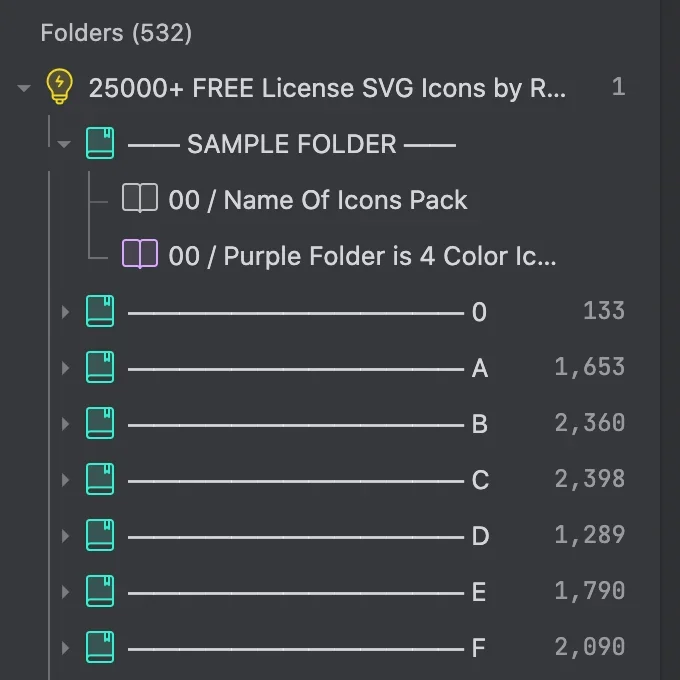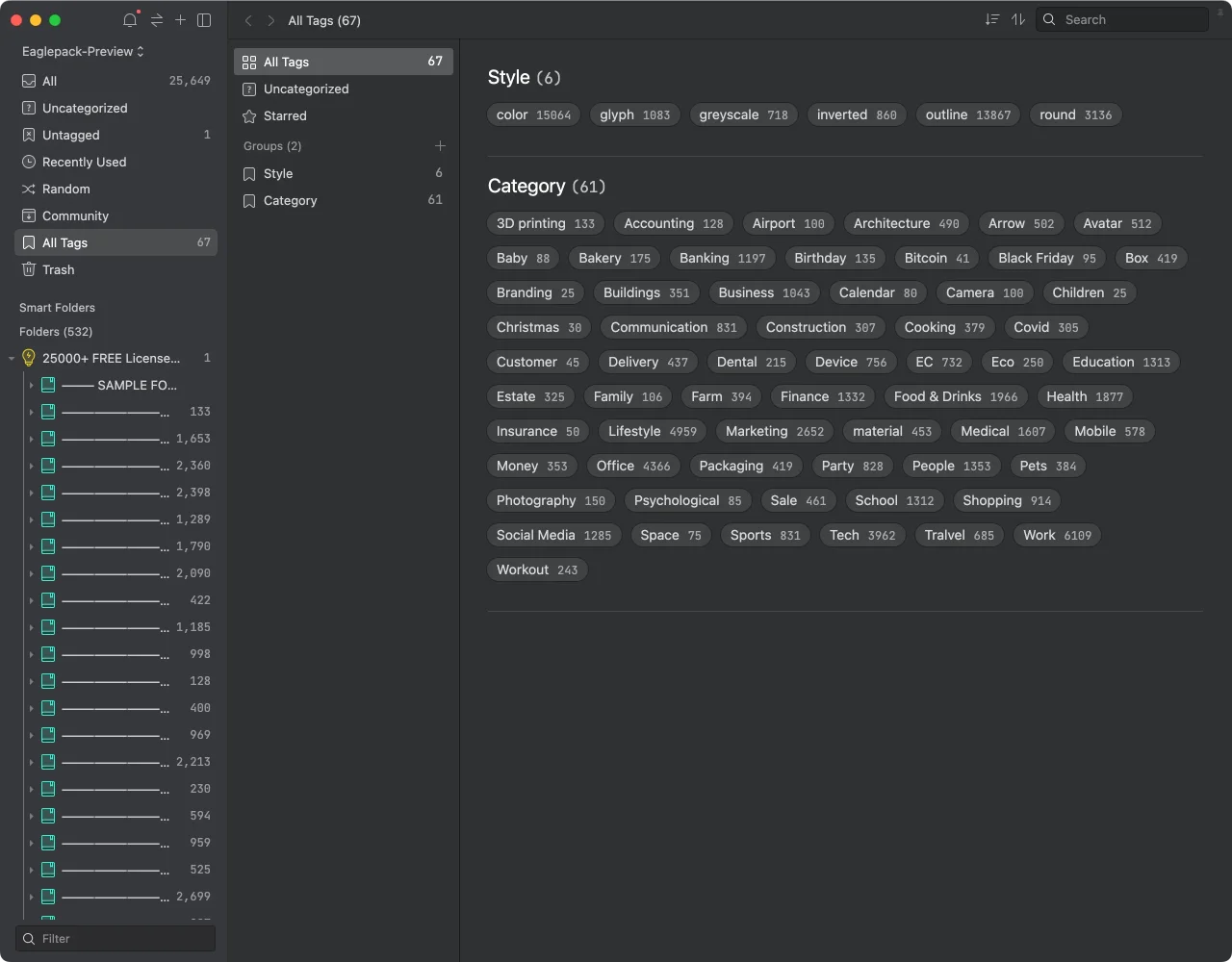 ---
Captivate Your Audience with Reshot Icon! [Eaglepack Preview]
Check out the Eaglepack preview below to get a glimpse of the 25k+ free Reshot icons and over 1,000 multi-style illustrations available for use in your design projects.