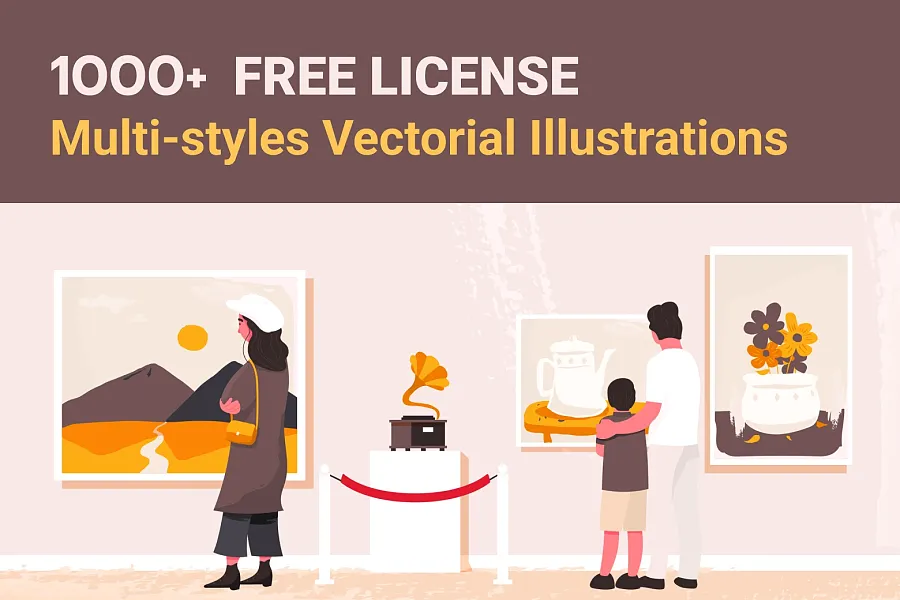 Reshot - A Great Resource for Free and Commercially Available Material
Reshot is a fantastic resource for those looking for free vector illustrations and stock illustrations. They offer a wide range of free and commercially available materials, although the self-owned categories on the site can be incomplete. Fortunately, I've taken the time to download all the illustrations for you, so you can easily find what you need.
Free Illustrations for Commercial Use
If you're looking for more free illustrations for commercial use, Eaglepack is a great option to check out. This Eaglepack collected from Reshot offers simple classification by project, and both PNG and EPS files are available for the illustrations. This means you can adjust the colors to your liking in Illustrator, making it convenient and easy to use.
Additional Information on Commercial Use
If you're unsure about the allowed items for commercial use, don't worry! You can find more information in the last image I attached. With these great resources available, it's easy to find the free stock illustrations and vector illustrations you need for your next project. Whether you're working on a personal or commercial project, these illustrations are a fantastic way to add creativity and visual interest to your work.
Eaglepack Preview