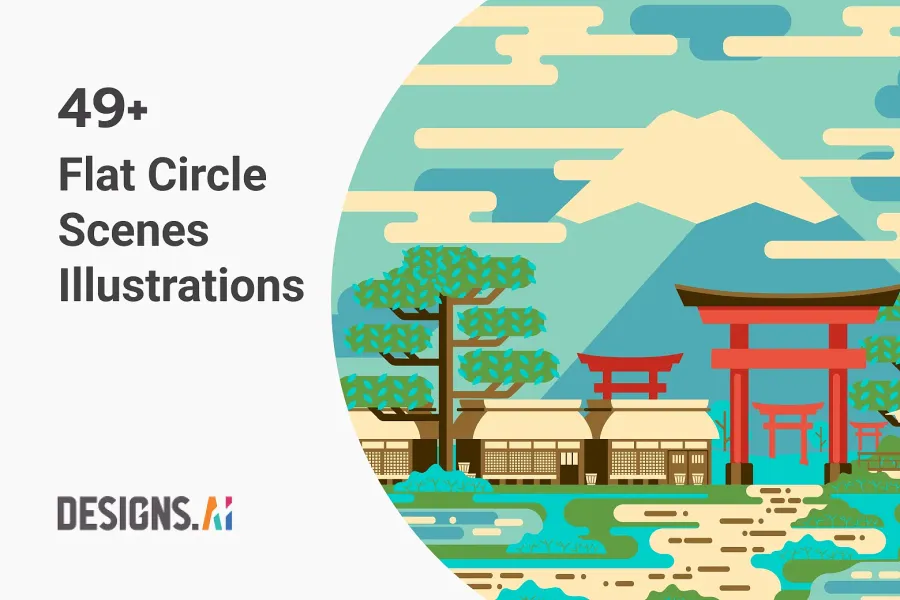 Enhance Your Designs with These Stunning Flat Scenery Illustrations
This set of more than 40 flat scenery illustrations is truly stunning, with some using bold colors and high contrast to really make an impact. Whether you're creating a website, designing a mobile app, or preparing a presentation, incorporating these free illustrations is sure to leave a lasting impression on your audience. The collection includes a wide range of scenes, from urban and outdoor views to beach and snowfall vistas, as well as exotic landscapes and living spaces.
A Collection of 40+ Exquisite Flat Landscape Illustrations in SVG and PNG Formats
In addition to their visual appeal, these illustrations are also highly customizable. Available in both SVG and PNG formats, you can easily change the colors to match your brand or design preferences. Even if you don't have design software on your computer, you can access an online service through the original website to customize and download the illustrations for free.
Important Note: Confirm Licensing Before Using Illustrations for Commercial Purposes
While many of the vectors and resources in this set are available for free download and personal use, it's important to note that not all files are licensed for commercial use. Before making any edits or modifications, it's recommended that you confirm the license on the original website to ensure that you're complying with any usage restrictions.
So why wait? Download this organized Eaglepack of round scenery illustrations to enhance the pleasant flair of your designs!