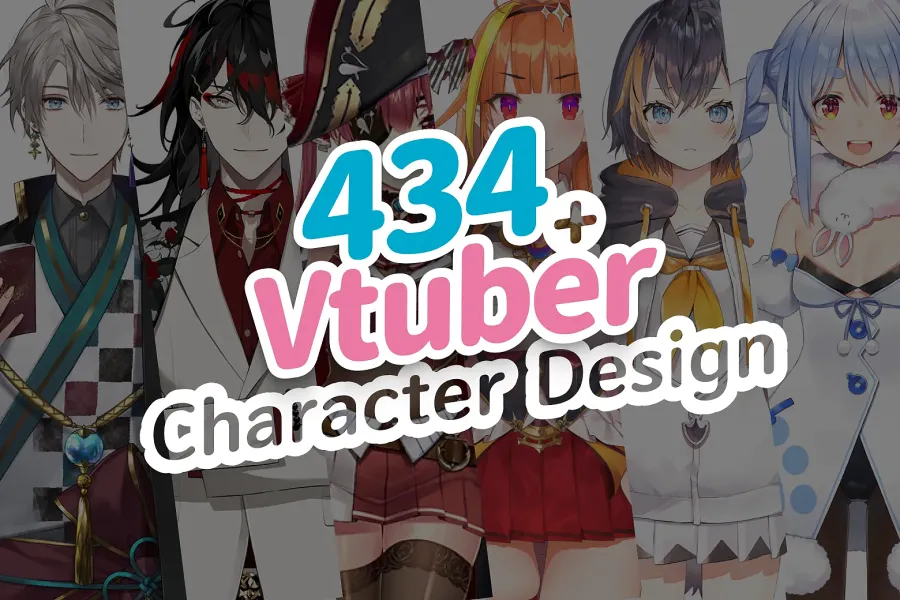 Welcome to my collection for Vtuber enthusiasts who are looking for inspiration for designing unique characters. In this Eaglepack, I have curated a free character design library with over 400 pieces of artwork that you can use as reference material for your next character design. Whether you're creating VTuber characters, VTuber models, or VTuber concept art, this library will be a valuable resource for you!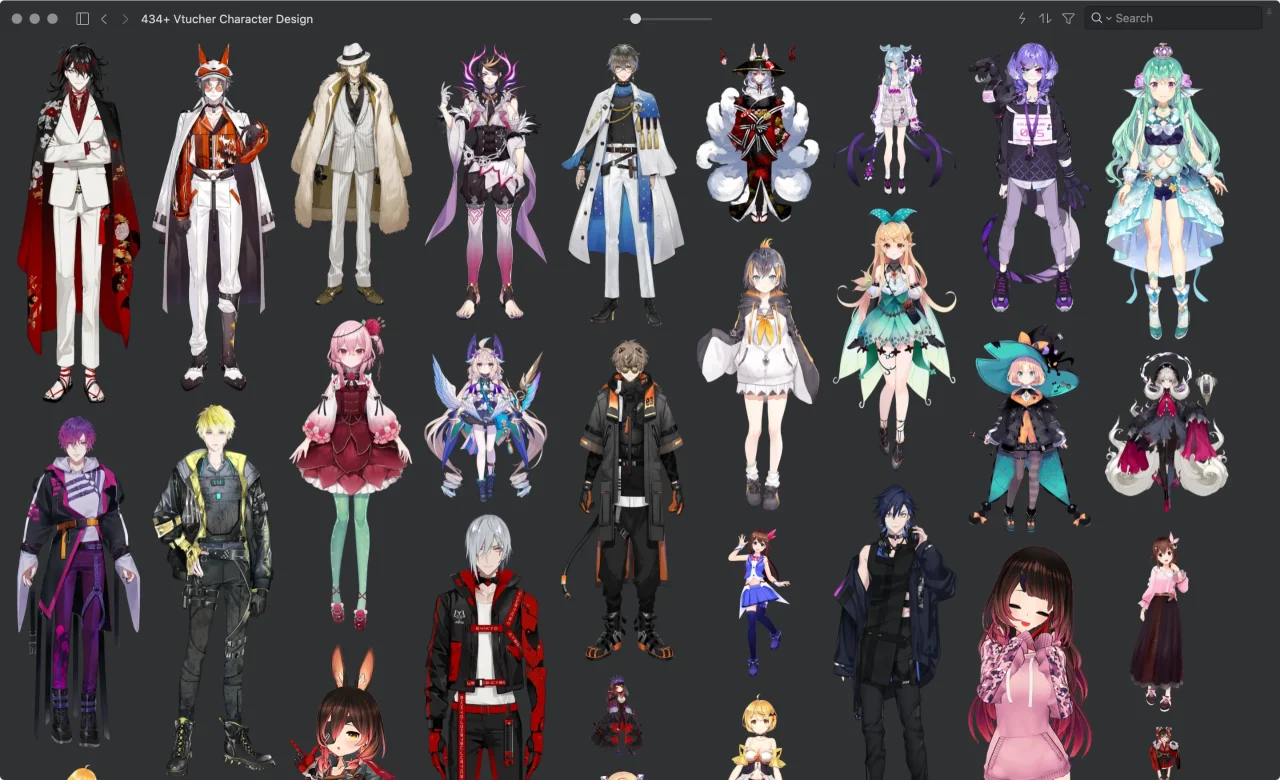 What Is VTuber?
Vtubers, or virtual YouTubers, have become increasingly popular in recent years and are known for using virtual avatars or characters to represent themselves in their videos and livestreams. These avatars are often anime-like characters, animals, or fantasy creatures created using computer graphics and animation. Vtubers use motion capture technology and special software to synchronize their movements and facial expressions with their virtual avatar in real-time, creating an immersive experience for viewers. Platforms such as YouTube, Twitch, and other streaming sites are popular places where Vtubers create content.
Free VTuber Model Ideas for VTuber Character Design
And here you go the free stock illustration library I have collected will serve as great reference material for your VTuber character designs.
To get started, simply download these free character reference arts and browse them in Eagle App. This app allows you to reference multiple arts at once while creating new characters and designs. By using these illustrations as reference material, you can create stunning VTuber characters that stand out and have their own unique personalities.
Best Use of this Inspiration Pack [Eaglepack Preview]
So, if you're looking to create VTuber character designs or need inspiration for your next project, start exploring this VTuber character design inspiration library today. This library is a perfect source for VTuber concept art and VTuber model references, and it will help you create characters that truly stand out!