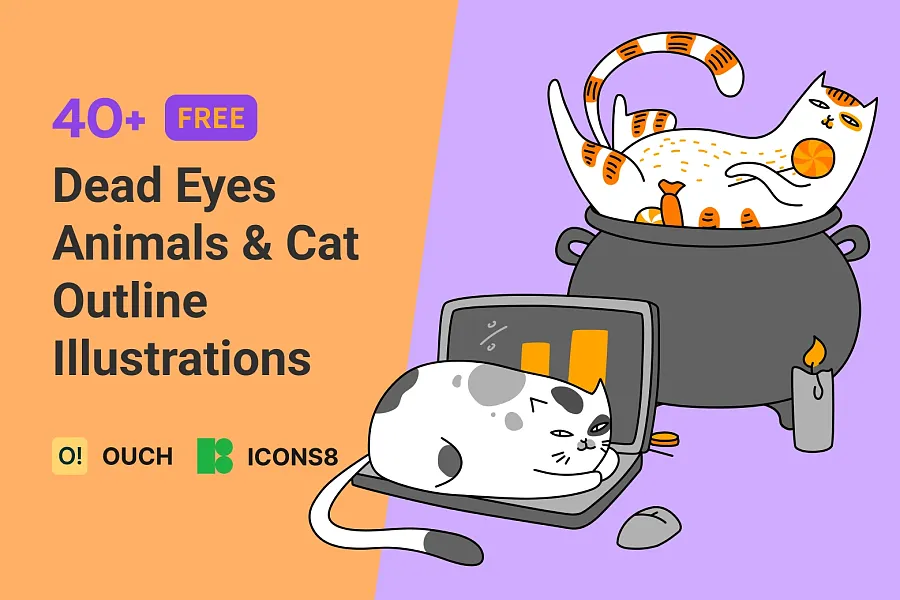 Hi, my friends, the response was very good after I shared the illustrations of OUCH! here last time, and I was commissioned to share new materials with you. This time there are cute cats! CUTE CAT! CUTE CAT!

If there is a cat, give him a strong pushing on it hahaha! Although I am a dog lover, animals are still cute, right? The illustrations of cats are from the Purr series on the website. Although there are not many, the illustrations are very delicate to express the cute and ticklish movements of cats.

The other series of Cole is a bit of a confusing hahahaha, with dead eyes and a bit of humor, exactly the same as all of eveyone need to work, and I also collected it together~

For the license of the two series, please check at the documentation attached to Eaglepack this time. We have SVG, I believe that all design masters know how to do it, but I don'say it....HAHAHAHA! Enjoy them!