2500+ Memphis Design resources
Want to quickly create lively and eye-catching banners or typography? Try Memphis style! There are more than 2,500 files in this Eaglepack. The dizzying Eaglepack provides a variety of Memphis-style design materials: vector geometry, hand-painted illustrations, color or black and white, and there are also simple templates or examples that can be used as design references!
All sub-categories and different file formats in Eaglepack have been sorted by colors and folders! Subcategories are pink and EPS folders are yellow. When you import it into your own resource library, you can also adjust it to the classification and filing method you are used to!
4 Points of Memphis Design
Repeated geometric color block graphics or line segment structure
Use more bright or saturated color matching to make the picture cheerful
If you need to add text, you can try Art Nouveau fonts
Collage, random, and irregular application of elements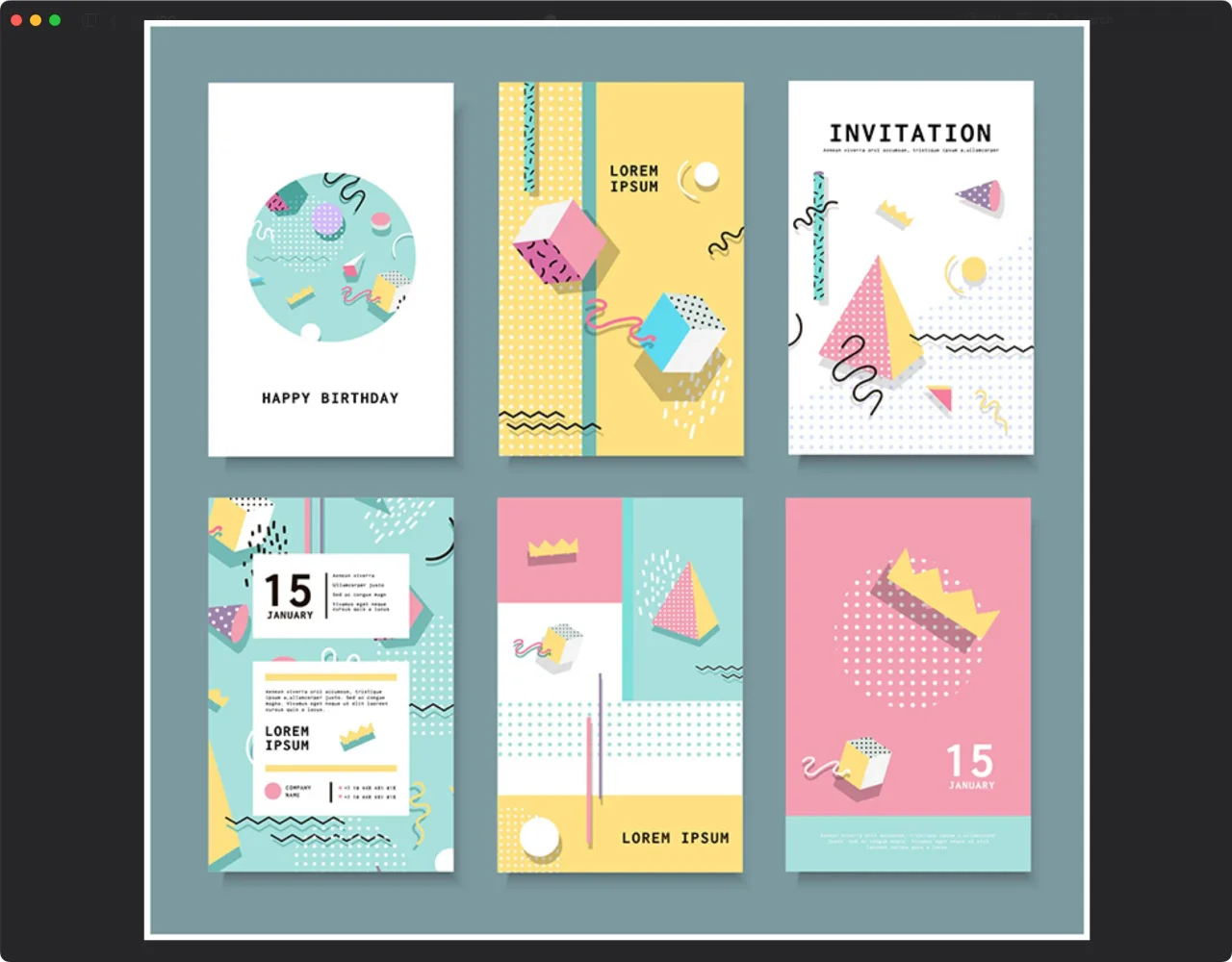 Why called Memphis Design?
Memphis Design is a name that seems to be related to the designer himself at first glance. It originated in the 1980s when a group of Italian designers used the famous song "Stuck Inside of Mobile with the Memphis Blues Again" by the famous music creator Bob Dylan. The song was the inspiration for naming the company, also in reality Memphis is the name of the largest city located in Tennessee, USA.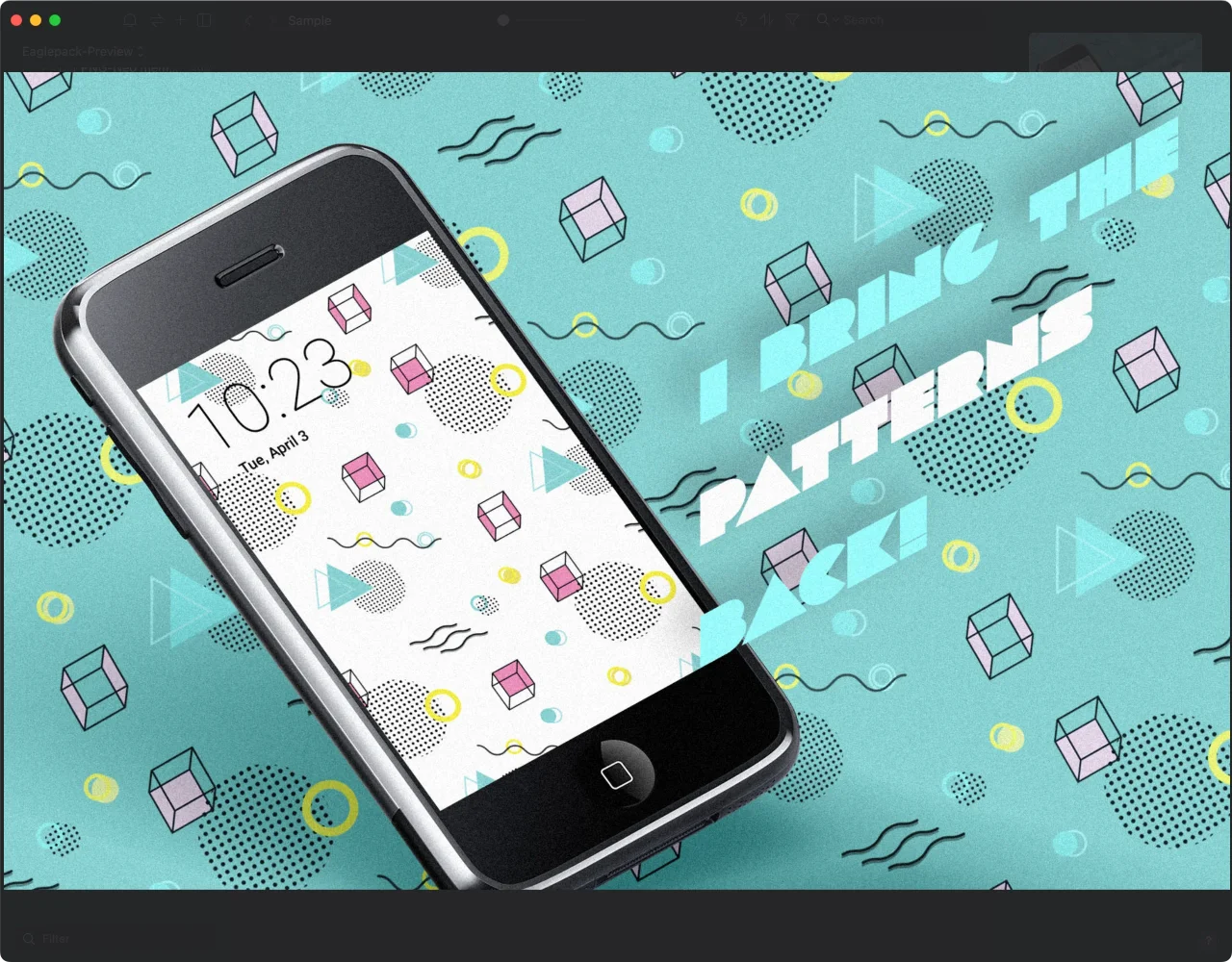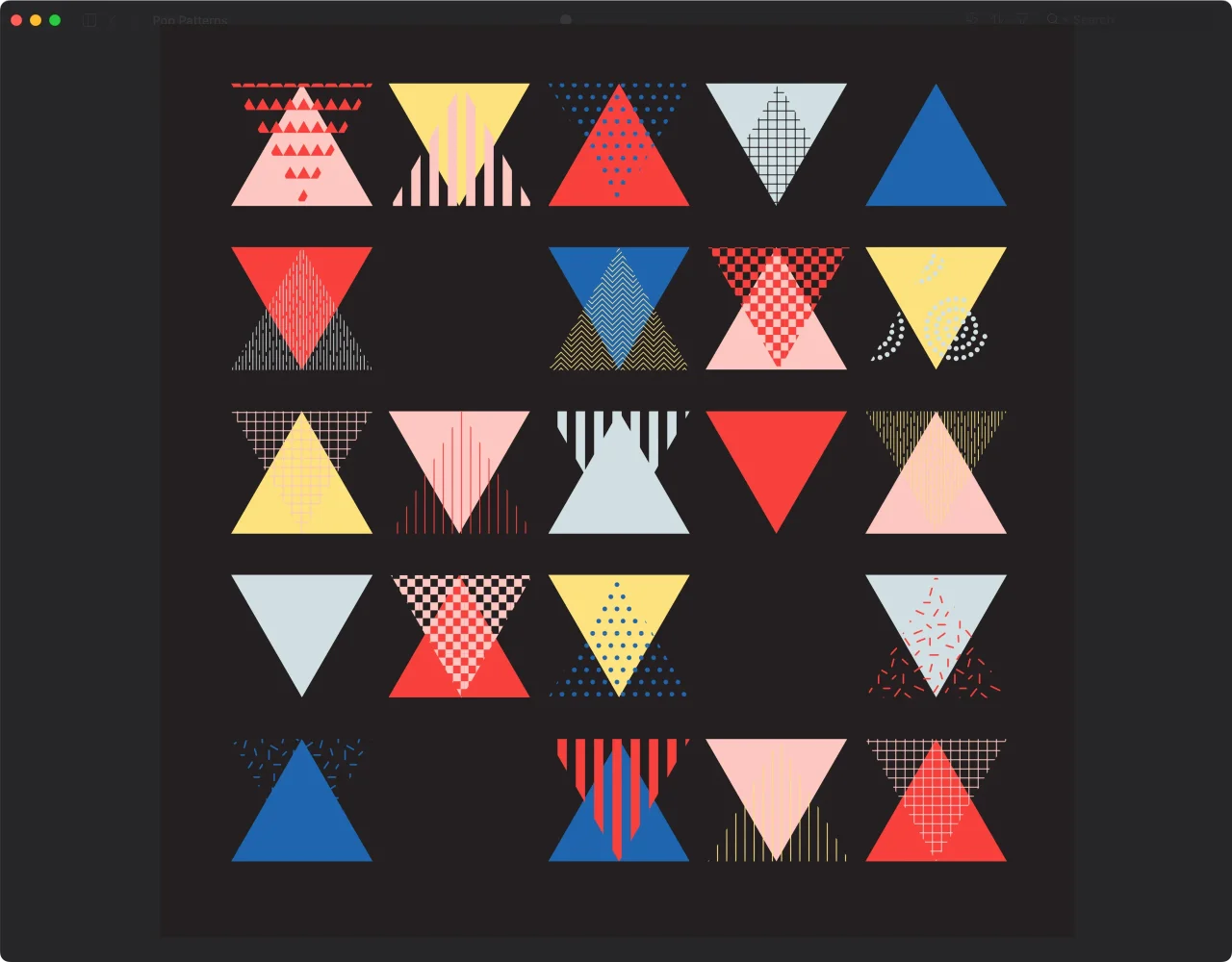 The ever-changing and timeless Memphis Design
Since the 1980s, Memphis style began to appear on post-modern furniture, textiles, ceramics, glass and metal sculptures, and it was even more popular and loved in the 1990s. Overall, Memphis style is influenced by Art Deco, Pop Art and even Bauhaus Style, which allows Memphis style to present a variety and rich visual images , can also be quite naturally integrated into the promotional packaging or advertisements of various types of products.
Such a free, unrestrained, interesting and unrestricted Memphis style is not only used in the initial development of industrial products or graphic design, but also in interior design and soft decoration applications. Memphis style can be used to create a unique Spatial feeling, and unexpectedly not too childlike. Memphis stylish furniture is loved by the late fashion guru Karl Lagerfeld and rock art superstar David Bowie. In the past few years, major fashion boutique brands have successively launched fashions in the style of Memphis design!
---
Eaglepack Preview