Discover The Timeless Appeal of 2500+ Memphis Design Resources
Are you looking for a bold and playful design style to spice up your creations? Look no further than Memphis design! Our Eaglepack offers over 2,500 Memphis-style design materials, including vector geometry, hand-painted illustrations, color and black-and-white options, and simple Memphis design templates and examples to inspire your design projects.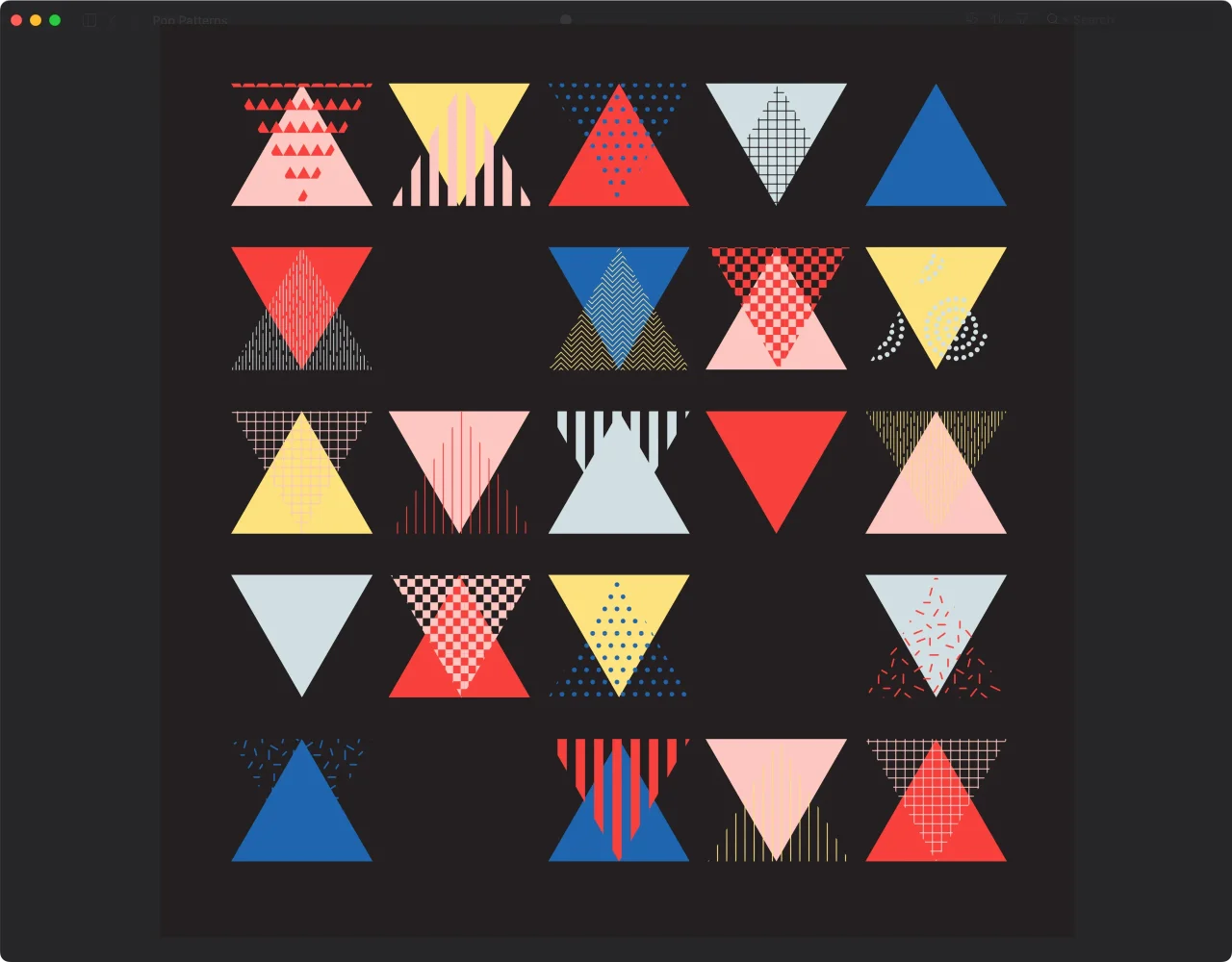 What is Memphis Design?
Memphis Design is a design style that originated in the 1980s when a group of Italian designers drew inspiration from the Bob Dylan song "Stuck Inside of Mobile with the Memphis Blues Again." This playful and bold style takes its name from the largest city in Tennessee, USA.
Since its inception, Memphis style has been used in a variety of products, from post-modern furniture and textiles to ceramics, glass, and metal sculptures. Its versatility and rich visual imagery draw inspiration from Art Deco, Pop Art, and Bauhaus design, making it a popular choice for promotional packaging and advertisements.
The 4 Key Elements of Memphis Style
Memphis design is characterized by 4 key elements:
Repeated geometric color block graphics or line segment structure

Use of bright or saturated color combinations

Art Nouveau fonts for text

Random and irregular application of elements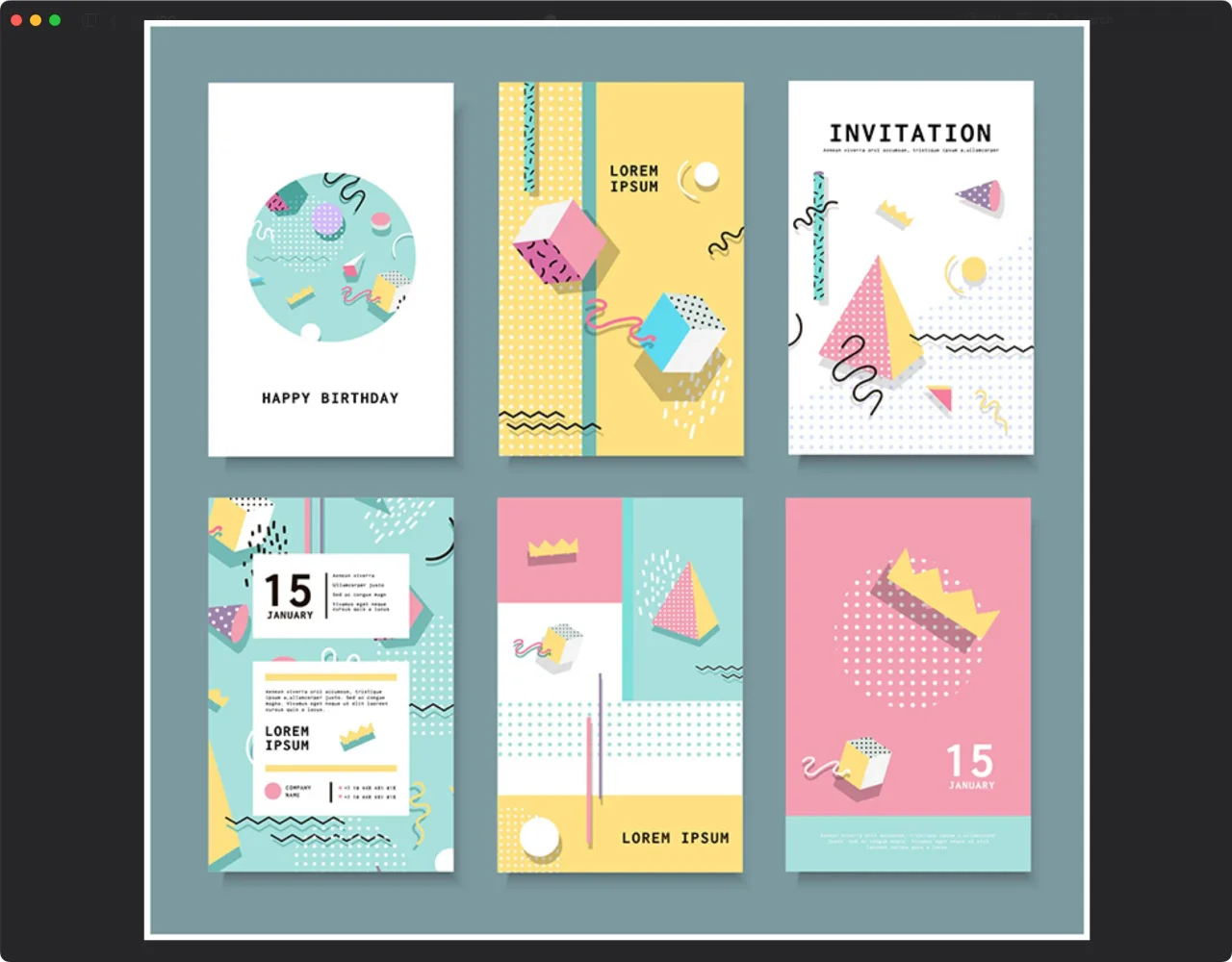 Memphis Design in Interior Design and Fashion
In addition to graphic design, Memphis style has made its way into interior design and soft decoration applications. This unique and unrestricted style can create a memorable spatial feeling without being too childish. Fashion icons like Karl Lagerfeld and David Bowie have even shown love for Memphis-style furniture. In recent years, major fashion brands have embraced the Memphis design aesthetic, launching fashion lines that showcase its bold and playful patterns.
---
Organized Memphis Resources In Eaglepack
With Eaglepack, you'll have access to a neat array of design resources, all organized by color and file type for easy navigation. The subcategories are marked in pink, and the EPS folders are in yellow. You can customize the resources to fit your own classification and filing methods, making it even easier to find what you need.
By accessing over 2,500 Memphis examples and exploring a deep understanding of Memphis design's key elements, you're sure to create eye-catching and memorable designs that stand out!